ME Election Officials Sound Alarm on 'Independent State Legislature Theory'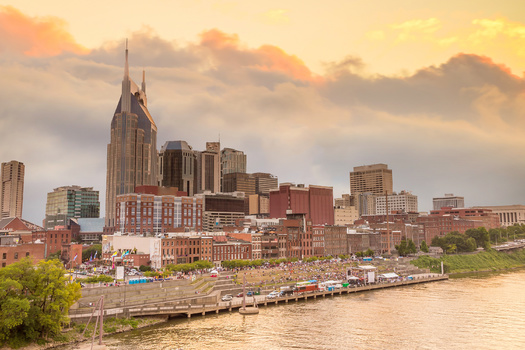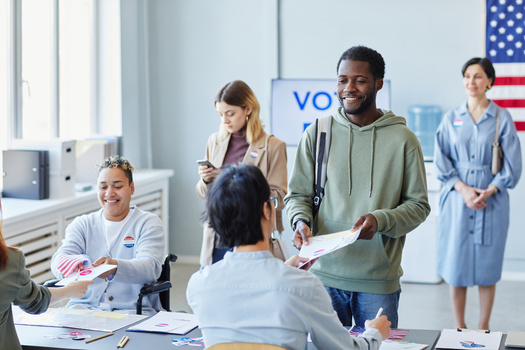 The U.S. Supreme Court plans to consider a case which could have major implications on the power of state legislatures to control elections.

In Moore v. Harper, the North Carolina Supreme Court struck down a redistricting plan for violating the state constitution.

Shenna Bellows, Maine's Secretary of State, said the case brings up what has historically been a fringe interpretation, known as the Independent State Legislature Theory. It suggests authority over elections administration, including redistricting, is solely with the state legislature.

Bellows countered the theory runs counter to the idea of checks and balances.

"For this United States Supreme Court to suddenly suggest that the state Supreme Courts have no power to interpret the state constitutions when it comes to elections, undermines the strength of our democracy itself," Bellows asserted.

Bellows noted the elections clause in the Constitution also states Congress may at any time make or alter regulations, so states are not shielded from federal election laws. But she added the current Congress has failed to move on national standards for voting rights.

Despite the case being about redistricting in North Carolina, Bellows pointed out a decision would not likely affect Maine's redistricting. She contended Maine's process is a model for the nation, with a bipartisan commission.

"What is concerning is that the Legislature could pass an election law governing how federal elections are carried out that violates our constitutional principles," Bellows cautioned. "Under this theory, the state Supreme Court could not oversee that."

Bellows emphasized the theory has not been taken seriously in U.S. history before.

"But this U.S. Supreme Court has shown a willingness to completely set aside precedent, and to overturn things that we've taken for granted in our society, time and time again," Bellows acknowledged.

According to the Brennan Center for Justice, in a worst-case scenario, state legislatures could use the theory to refuse to certify election results and establish their own slate of presidential electors; a strategy similar to how former President Donald Trump attempted to overturn the 2020 election. The Supreme Court will not issue a decision on the case until next summer.


get more stories like this via email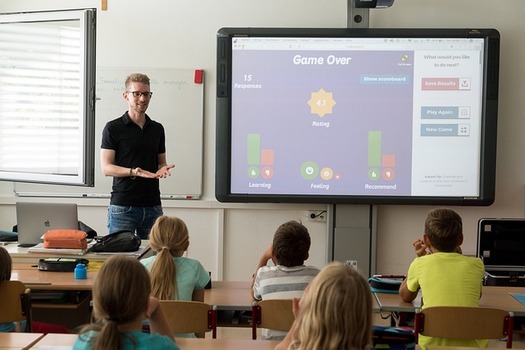 Social Issues
Some students, parents and educators plan to rally to send a message to Gov. Ron DeSantis on April Fools' Day. The group of unions, parents and …
Health and Wellness
Small-business owners in North Carolina are reaching out to legislators for help, citing hospital mergers as one reason their health-care costs are …
Environment
A REASONS TO BE CHEERFFUL/SOLUTIONS JOURNALISM NETWORK/WISCONSIN NEWS CONNCECTION COLLABORATION Milwaukee is tied to a wave of freeway removals in th…
Health and Wellness
Doctors in Iowa are studying the brains of babies to learn more about sleep patterns in adults and teens. The United Health Foundation reports one-…
Social Issues
While National Medal of Honor Month is ending, plans to develop a museum and monument for the award are continuing. Numerous Medal of Honor …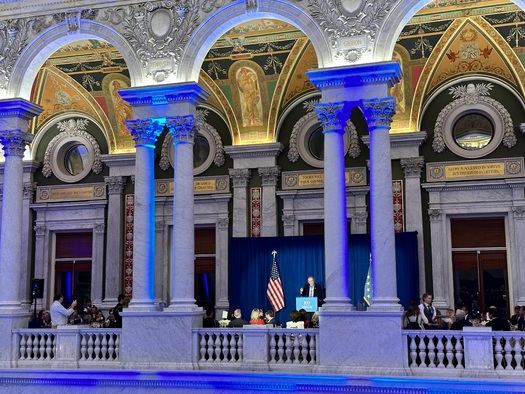 Social Issues
Construction of the Medal of Honor Museum and Foundation is under way in Arlington, Texas - a place to pay tribute to those who've earned the …
Social Issues
Labor leaders in various industries recently celebrated the 85th anniversary of a federal law that laid the groundwork for registered apprenticeship p…
Health and Wellness
Two Atlanta facilities are the latest hospital closures in Georgia, reflecting a trend for more than a decade that's left tens of thousands of people …