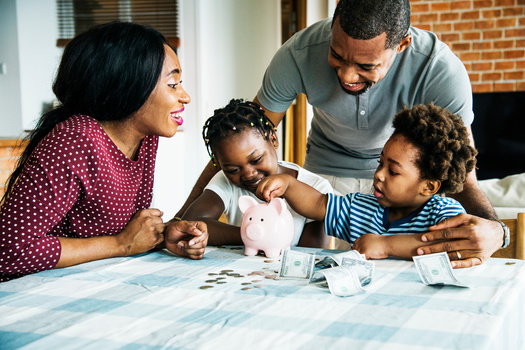 The New Hampshire Department of Education is collecting new backpacks for students whose families may need some help this year getting those back-to-school essentials.

It is the seventh year the Department has run a school backpack drive.

Diana Fenton, chief of the New Hampshire Department of Education Office of Governance, who oversees the program, said in the current economic climate, some families are likely to need assistance who have not in the past.

She noted backpacks collected are sent to school nurses, who then distribute them to students in need.

"We didn't want anyone to have to stand in line or justify need or fill out a form or be made to feel bad about their circumstances," Fenton explained. "If you need a new backpack, if you need a little extra help this year, contact the Department of Education, or contact your school nurse."

According to the latest Census Bureau Household Pulse Survey, more than 35% of Granite Staters reported having trouble paying for usual household expenses, up from just over a quarter at the beginning of the year.

Fenton pointed out school nurses have a unique knowledge of what their student body is facing.

"Some of the school nurses, they will keep them throughout the year because kids wear through them," Fenton observed. "They will kind of reinitiate handing out backpacks in January when kids come back to school after the holidays."

The drive will run through August 12, and it is not the only opportunity to help New Hampshire kids with back-to-school supplies.

The Boys and Girls Club of Central New Hampshire, for instance, is partnering with other groups for a Pack a Pack campaign, where donors are encouraged to give a backpack containing school supplies such as pencils, colored pencils, erasers, sharpeners, student scissors, glue sticks, notebooks, rulers, pens and folders.


get more stories like this via email
Health and Wellness
Most people probably never give a second thought to their visits to the dentist, but not everyone can navigate this process with ease. People with …
Social Issues
Christmas is a little more than two weeks away, and toy drives around the country are in full swing. A North Dakota organizer shares some things to …
Social Issues
A federal judge in Nevada has dealt three tribal nations a legal setback in their efforts to stop what could be the construction of the country's larg…

Environment
Hoosiers could get their holiday trees from any of about 200 tree farms in the state, according to the Indiana Christmas Tree Growers Association…
Social Issues
Reports from the Insurance Commissioner's office and the state Attorney General reveal an analysis of what they call "the true costs of health care" i…
Health and Wellness
The holiday season is filled with recipes passed down from years before, and feasting with family and friends. But think again before you have …
Environment
Connecticut lawmakers are reluctant to approve new emission standards that would require 90% cleaner emissions from internal-combustion engines and re…
Social Issues
Another controversial move in Florida's education system is a proposal to drop sociology, the study of social life and the causes and consequences of …