PA Groups' Call to Action for Reproductive Rights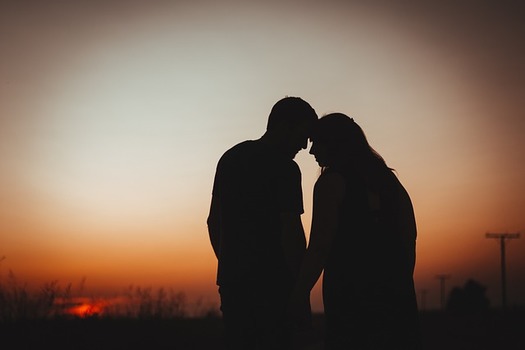 CLARIFICATION: Updated 10/26/2020 at 3:30pm MT to include more links and clarify the debate over the constitutional versus legislative process.
The battle rages on after last month's last-minute move in the Pennsylvania Senate to include anti-abortion language in a budget bill, as well as other constitutional amendments that could restrict voting access.
In about a month, the Pennsylvania General Assembly will revisit a controversial proposal with five separate amendments to the state Constitution. Groups that oppose Senate Bill 106 are using the next few weeks to rally their forces.
SB 106
says "This constitution does not grant the right to tax-payer funded abortion or any other right relating to abortion."
The amendment itself does not restriction abortion or make it illegal, however it would allow state legislators to make future decisions which opponents say would most likely open the door to restrictions.
Laura Nevitt - executive director of the Keystone Progress Education Fund - said in the meantime, groups like hers are reaching out to voice concerns about SB 106, particularly the prospect of an abortion ban.
"The work now is just about educating people about what this constitutional amendment actually would do," said Nevitt, "why it is not good for the people who live in Pennsylvania, and making every effort and attempt possible to prevent it from getting on the ballot."
The
Pennsylvania House Republican Caucus
describes SB 106 as a "Constitutional Clarification," and says it "does not change current law," but leaves the decision about whether the state will allow abortions up to the General Assembly.
In a
Muhlenberg College poll
mid-September, 30% of Pennsylvania voters polled said they think abortion should be illegal in all or most cases; 61% percent said it should be legal in all or most cases. Only 8% said they are undecided.
Democrats say GOP lawmakers are using the constitutional amendment process because they know Gov. Tom Wolf would veto legislation about such hot-button issues as abortion and voting access.
The Senate Republican Caucus counters
that Pennsylvania voters - through their elected officials - should be allowed to decide these issues.
But this method also means the resolution has to survive two legislative sessions before the amendments could be put on the ballot for a public vote. The second session began Sept. 12.
The
Pennsylvania Coalition Against Rape
also strongly opposes SB 106 and predicts if it's passed, it would be used to block individuals' access to abortions, even in cases of rape or incest.
Donna Greco - public policy and legislative affairs director for the coalition - said their view is that it violates bodily autonomy and reproductive freedom. But for now, she said, a person still has the right to get an abortion.
"Currently, abortion is still legal and protected in Pennsylvania," said Greco, "as well as the range of reproductive healthcare, contraception, emergency contraception. So right now, those services are still legal here throughout the Commonwealth."
In the meantime,
Gov. Wolf already filed a lawsuit
to protect reproductive rights in the Commonwealth. He holds that the amendments are "constitutionally invalid."
Disclosure: Keystone Progress Education Fund contributes to our fund for reporting on Civic Engagement, Energy Policy, Environment, Health Issues. If you would like to help support news in the public interest,
click here.
get more stories like this via email
Social Issues
The Nevada Housing Justice Alliance, tenants, lawmakers and community leaders gathered at a news conference outside the Capitol in Carson City this …
Social Issues
Family caregivers provide valuable work to Washington state - even if they don't get paid. A new report puts a value to the unpaid work they do…
Social Issues
Advocates for Michigan's LGBTQ community are calling lawmakers' move to expand the state's civil rights law to include them a victory that's "been a l…
Health and Wellness
A new report finds thousands of low-income or uninsured people in Illinois face medical debt that is depleting their savings and, in some cases…
Health and Wellness
The Iowa Senate has approved a measure allowing some medical facilities to be licensed as "emergency hospitals." This would be especially important in…
Environment
The U.S. Department of Energy has opened a short public-comment window on an experimental nuclear technology in Idaho. The agency has released a …
Social Issues
School nutrition providers told Ohio lawmakers this week they're tired of hounding parents for school lunch money when their child's account accrues d…
Health and Wellness
A Georgia health advocacy group is concerned about people's health outcomes as the COVID-19 public health emergency is set to expire on May 11…