Elk Management Symposium to Address Conflicts in MT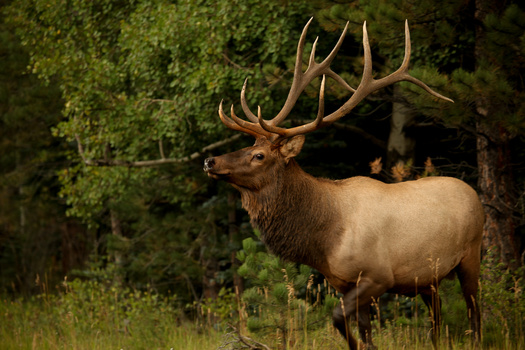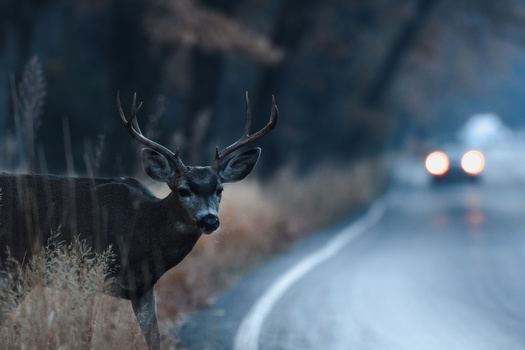 Thursday, August 11, 2022
Hunters, landowners and wildlife managers are gathering in Montana to discuss the need for novel approaches to elk management.

The 2022 Elk Management Symposium takes place this Saturday. Kathy Hadley is a board member with Montana Wildlife Federation and participating in one of the event's panels.

She said the symposium is a chance to brainstorm about management policies and gather hunters like herself alongside landowners. Hadley broke down some of the major issues facing the state.

"In Montana, hunters want more elk and they want more hunting opportunities," said Hadley, "and the landowners want fewer elk in places where they're really causing some serious problems. And, of course, the outfitters want guarantees for all those services. So it's a pretty complex situation."

The symposium is taking place as Montana Fish, Wildlife and Parks begins to design a new elk-management plan. Hadley is part of a panel called "Shared Elk and Shared Values."

The event starts at 10 a.m. and will be streamed online. It's hosted by the Montana Citizens Elk Management Coalition.

Hadley said in some ways the challenges the state faces now are similar to those it faced decades ago, with conflicts between different stakeholders.

In the 1990s, Gov. Marc Racicot convened a committee of hunters, landowners, outfitters and lawmakers.

Hadley said one of the ideas to come out of that was the Block Management program, which provides funds to landowners for impacts from hunters in exchange for opening up access to those lands.

"It has existed ever since then and people in Montana and non-residents who come here have six to seven million acres of private land to hunt," said Hadley, "and it all came from that committee of people sitting down and trying to come up with new ideas."

Hadley said block management and another program from the time - called Habitat Montana, which is used to purchase conservation easements - have been successful.

She said she hopes this symposium will spark another moment of innovative policymaking.

"If we can get Montana people neighbor to neighbor talking with each other about our wildlife shared resources," said Hadley, "maybe we'll be surprised with some new ideas from people we haven't heard from."




Disclosure: Montana Wildlife Federation contributes to our fund for reporting on Climate Change/Air Quality, Endangered Species & Wildlife, Environment, Public Lands/Wilderness. If you would like to help support news in the public interest,
click here.
get more stories like this via email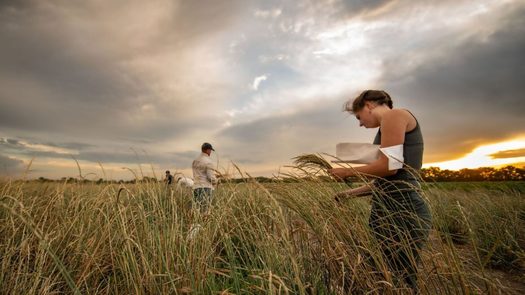 Environment
By Jake Christie for Great Lakes Echo. Broadcast version by Mike Moen for Minnesota News Connection, reporting for Great Lakes Echo/Solutions …
Social Issues
By Gabes Torres for Yes! Media. Broadcast version by Kathryn Carley for Maine News Service, reporting for the YES! Media-Public News Service …
Social Issues
Tribal leaders from the eight federally recognized tribes in Utah gathered at a news conference at the state Capitol this week and called on state law…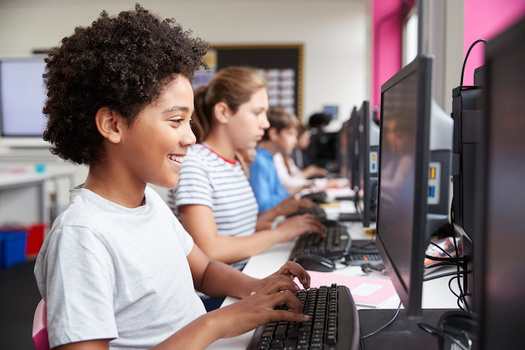 Social Issues
Ohio's teachers are applauding the governor's recently announced plan to overhaul the state's reading curriculum for elementary schoolers and boost re…
Environment
As the economy has changed with the pandemic in the past few years, Indiana's small communities have seen an exodus of jobs and people. However…
Environment
By Lisa Held for Civil Eats. Broadcast version by Eric Tegethoff for Big Sky Connection, reporting for Civil Eats/Solutions Journalism/Public News …
Social Issues
Students who are also parents face more challenges getting through college, but support for these students is getting an upgrade at Bowie State …
Social Issues
Arizona State University, YouTube and the video channel Crash Course have announced a partnership to offer a series of online courses for college …