MaineDOT Installing Solar Arrays to Power Capitol Complex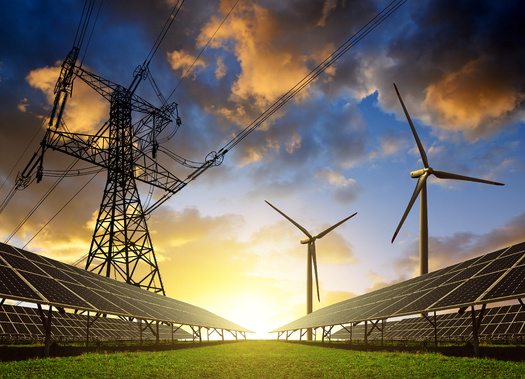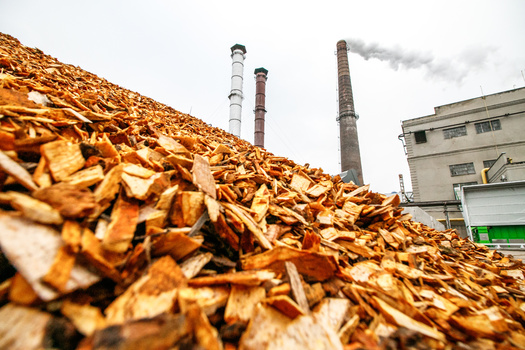 The Maine Department of Transportation is "going green," with plans to install solar arrays on three state-owned properties in Augusta.

The Transportation Department breaks ground this week on renewable-energy sites at the Augusta Airport and inside the Interstate 95 interchanges, at Exits 109 and 112. Once completed, the arrays will provide low-cost renewable energy to power both the State Capitol complex and East Campus.

Joyce Taylor, chief engineer for Maine DOT, said the agency is putting extra land to good use.

"The DOT, you know, we own a lot of property, but it's not like you can do affordable housing in it," she said. "We can't really put a lot of things in there, so that's a really good use of our land to A) try to get some money back for the taxpayers and B) have a greener footprint."

The solar projects will be owned and operated by Cenergy Power. Taylor said once online, the arrays will generate about 8.5 megawatts of solar energy and reduce the state's carbon emissions by 2,000 metric tons a year.

The projects align with Gov. Janet Mills' "Lead by Example" plan for state government, which calls for the state to use electricity from 100% renewable sources by 2024 and reduce greenhouse-gas emissions from state operations by 45% by 2030. Taylor said she is optimistic that the transportation project be an example for other state agencies.

"I think there's some other state agencies that are definitely looking at it," she said. "It did take some time to be able to pull it together, so I think we're interested in seeing how this goes."

Each solar-array site will include pollinator-friendly vegetation management. Cenergy is beginning work at Exit 109 this week, with the other sites starting later this month.


get more stories like this via email
Social Issues
The Nevada Housing Justice Alliance, tenants, lawmakers and community leaders gathered at a news conference outside the Capitol in Carson City this …
Social Issues
Family caregivers provide valuable work to Washington state - even if they don't get paid. A new report puts a value to the unpaid work they do…
Social Issues
Advocates for Michigan's LGBTQ community are calling lawmakers' move to expand the state's civil rights law to include them a victory that's "been a l…
Health and Wellness
A new report finds thousands of low-income or uninsured people in Illinois face medical debt that is depleting their savings and, in some cases…
Health and Wellness
The Iowa Senate has approved a measure allowing some medical facilities to be licensed as "emergency hospitals." This would be especially important in…
Environment
The U.S. Department of Energy has opened a short public-comment window on an experimental nuclear technology in Idaho. The agency has released a …
Social Issues
School nutrition providers told Ohio lawmakers this week they're tired of hounding parents for school lunch money when their child's account accrues d…
Health and Wellness
A Georgia health advocacy group is concerned about people's health outcomes as the COVID-19 public health emergency is set to expire on May 11…