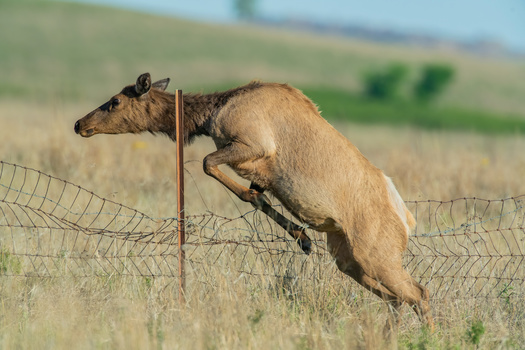 Thursday, September 1, 2022
More than 300 elk, deer, moose and other large animals are hit and killed on Teton County Roads each year.

Wildlife Highways in Teton County is a new audio listening tour which was recently launched to alert drivers to the risks of collisions. The app taps data collected by scientists, who have been tracking wildlife using GPS collars to identify where wildlife cross roads and highways.

Kristin Combs, executive director of Wyoming Wildlife Advocates, said because many collisions go unreported, the actual number is likely much higher.

"We kind of know where those areas are," Combs pointed out. "As you're traveling throughout the county, it prompts people to slow down in those corridors where we know animals are traveling, so that hopefully we're reducing rates of vehicle and wildlife collisions."

The audio tour is available for free on the TravelStorysGPS platform, and offers lively background to those yellow signs and slower speed limits on county roads. Combs said the goal is to share the magic of the area's incredible landscape and its many wild residents to visitors and locals alike who may not realize there are hotspots where wildlife are found at different times of the day and year.

Statewide, more than 7,000 animals are lost each year to wildlife-vehicle collisions. The total cost of wildlife-vehicle collisions is estimated to be $55 million per year, and Combs noted collisions also come at a high price for drivers.

"People are also injured," Combs emphasized. "If we think about the cost to insurance companies and to individuals, if you're hitting something like an elk or a moose, that's going to pretty much total your vehicle."

The audio tour was written by local resident and journalist Brigid Mander, who discovered after moving from the big city, safe driving inside a thriving ecosystem is far from an innate skill. Combs added the tour paints a picture of how wildlife cross roads to access important habitat.

"This is just one more tool that we can use to hopefully reduce the impact that people are having on wildlife," Combs explained. "And making sure that we're keeping these migration corridors open so that wildlife can continue to move across the landscape."


Disclosure: Wyoming Wildlife Advocates contributes to our fund for reporting on Endangered Species & Wildlife, and Public Lands/Wilderness. If you would like to help support news in the public interest,
click here.
get more stories like this via email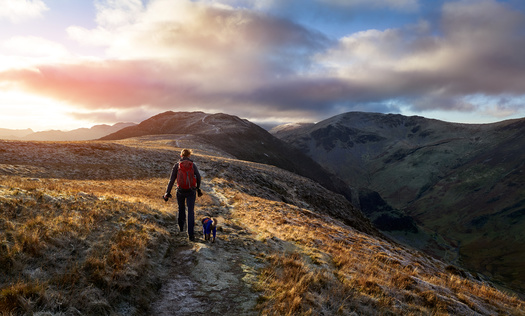 Environment
This is the last weekend to get involved in a photo competition designed to encourage Montanans to explore the wilderness with their pets. There …
In a new poll, about a quarter of Hispanic students in post-high school education and training programs report feeling discriminated against…
Social Issues
New Yorkers are preparing for an impending government shutdown. State officials are worried about how it could impact the work state agencies have …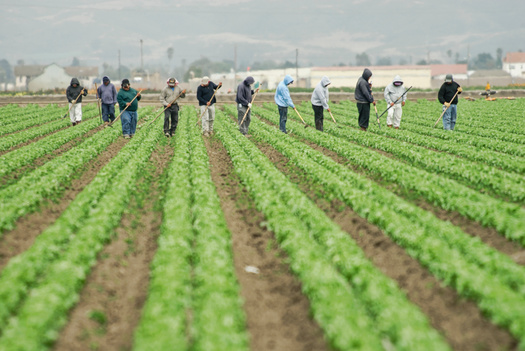 Environment
Advocates are drawing attention to systemic racism in farming across North Carolina and the nation. The National Farm Worker Ministry is hosting its …
Environment
Researchers have found the amount of land affected by saltwater intrusion on the Delmarva Peninsula has dramatically increased in recent years…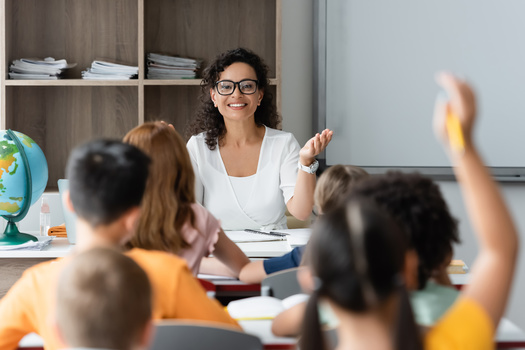 Social Issues
This weekend marks the kickoff of National Bullying Prevention Month. Those raising awareness hope schools in South Dakota and elsewhere work toward …
Environment
The arrival of fall has farmers transitioning to the harvest season, but what if some gathered their crops with rows of solar panels right alongside …
Environment
A new report finds more than half of the sewage facilities in Idaho had pollution violations in 2022. The sixth annual analysis by the Idaho …