Interior Dept. Orders Changes to 650 Place Names to Remove Indigenous Slurs
Monday, September 12, 2022
The U.S. Interior Department has ordered name changes for nearly 650 sites on federal lands, in Utah and across the country, containing words considered sexist or racial slurs.

An agency task force conferred with dozens of federal agencies, 70 tribal governments, and took more than 1,000 public recommendations in developing the list.

Brad Parry, council member of the Northwestern Band of the Shoshone Nation and consultant for the Natural History Museum at the University of Utah, said for Native women, the change is long overdue.

"I think Native Americans see words like 'squaw,' 'papoose,' and 'buck' and some of those things as dehumanizing," Parry explained. "To take and say that a 'squaw' is a pan-ethnic term for all Indian women has been highly offensive to a lot of us."

The report found 50 sites within Utah with insulting names, including a spring near Provo which has been a traditional gathering place for the Shoshone. While the order only applies to federal properties, several states have recently passed or are considering legislation with similar goals.

In 2021, Interior Secretary Deb Halland, the first Native American to serve as a cabinet secretary, ordered a review of geographical names of mountains, canyons, waterways and other features with the pejorative term "squaw" in their names.

Parry said Halland's move is rooted in a 2003 controversy to rename Arizona's Squaw Peak to honor Native American and Iraq War casualty Lori Ann Piestewa.

"I think Secretary Halland always had that in the back of her mind," Parry remarked. "And was able to get into a position where one at a time wasn't going to help. But doing them all at once, you're able to take one swipe and get everything changed."

Parry believes the order will go a long way toward changing attitudes.

"Removing that is assisting history," Parry contended. "These people weren't savages, they weren't dehumanized. You know, some of those things happened. But now, we can move forward and just say, 'Hey, our women are women, and they're equal, and they're important.' They don't have to go by a derogatory term."


get more stories like this via email
Social Issues
Secretary of State Shenna Bellows said a bill to require Maine voters to present photo identification in order to cast ballots is unnecessary and coul…
Social Issues
A bill to increase tax credits in the Commonwealth is backed up by research showing the credits lead to better nutrition for working families and bett…
Environment
Part of the deal Wyoming struck for sending its water down the Colorado River was that state residents would be able to tap electricity generated at G…
Social Issues
Wisconsin's primary election is two weeks away, and a high-profile state Supreme Court race is on the ballot. Several advocacy groups are behind a …
Environment
A coalition of conservation groups is giving Colorado's revised state water plan a thumbs-up for its increased focus on protecting Colorado's rivers…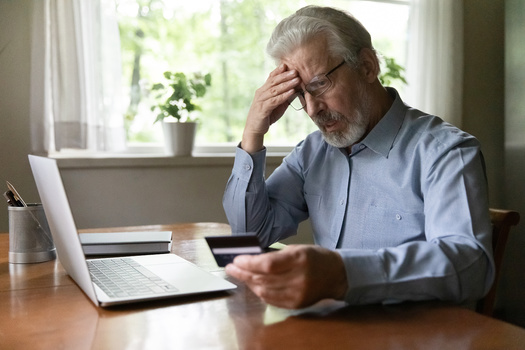 Social Issues
Victims of investment-related fraud in North Dakota could soon recoup some of their losses through a proposed restitution fund. A bill to establish …
Social Issues
West Virginia is among a handful of states with the highest increases in educational attainment between 2019 and 2021, according to a new report from …
Social Issues
The state's "divisive concepts" law is preventing educators from holding rational discussions about race relations in America, New Hampshire civil …