Monday, September 19, 2022
A special legal clinic is being held on September 24 in Buffalo about expunging certain marijuana convictions.

The clinic, a collaboration between several Buffalo and Erie County legal agencies, helps people get smaller marijuana-related crimes expunged from their records, as part of the 2021 New York State Marijuana Regulation and Taxation Act.

Some offenses eligible for expungement are possessing up to 16 ounces or selling up to 25 grams of marijuana.

Erie County District Attorney John Flynn said he hopes this clinic will expedite the process of removing any barriers these convictions created.

"The goal is to mainly help people out who did something ten years ago, or even longer, that's now legal," said Flynn, "so they can get a better job, get in the military, go back to school, get a student loan, and become productive members of society."

In fact, come March of next year, the state will automatically expunge these convictions. But Flynn encouraged people to get this done earlier because the state's bureaucracy could make the process take longer.

The clinic will be held at the Elim Christian Fellowship in Buffalo from 2 to 4 p.m, September 24.

One of the bigger challenges in alerting people to this quicker method has been simply getting the word out.

The provision for expunging convictions was entrenched in the legislation, and Flynn said he feels it might have been overlooked, with more attention paid to other elements of legalizing marijuana for recreational use.

Another challenge has been getting people to understand how painless the process really is.

"People don't want to come to court obviously, it's not on their top ten list of things to do everyday. And I get that," said Flynn. "So, I just try to convince them and convey to them that, 'Listen here, I'm inviting you to come to court for me to help you.' And again, they don't normally think that the D.A. is going to help out people, because when people come to court normally I'm putting them in jail or prosecuting them."

The first of these clinics was held in August, which Flynn says was modestly attended, with just two motions to expunge records being the result.

Not everyone is eligible for expungement and during the first clinic, Flynn had one person looking to have a felony possession charge expunged, but instead was only able to get it reduced to a misdemeanor.




get more stories like this via email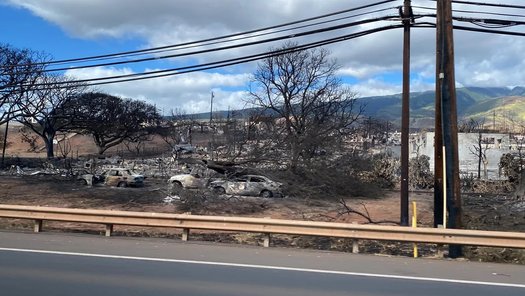 Social Issues
A California group formed after the firestorm that leveled the town of Paradise is stepping up to help Maui recover from its own disaster last month…
Social Issues
Skills for reducing violence are becoming essential in schools. At the beginning of the school year, students at a Washington state high school …
The age-old theory that opposites attract has been debunked. According to analysis of more than 130 traits in a study that included millions of …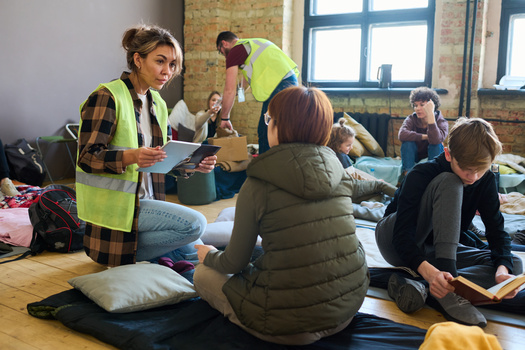 Social Issues
A new report questions New York City Mayor Eric Adams' latest budget proposal for dealing with the city's influx of over 110,000 migrants. The cost …
Social Issues
A federal judge has blocked a 2022 Arizona law that voting-rights advocates say would have made it harder for some Native Americans to vote. House …

Social Issues
Thousands of U.S. auto workers remain on strike, and the walkout is being felt in Minnesota. A rally was scheduled this morning in the Twin Cities …
Environment
If states like Minnesota are going to meet their climate goals, experts say younger workers will need to step into the roles to make it happen - like …
Health and Wellness
In rural Arkansas, access to healthcare can be a distant dream - literally - as almost 60 counties in the state do not have enough providers to serve …