Maine Libraries Observe 'Banned Books Week'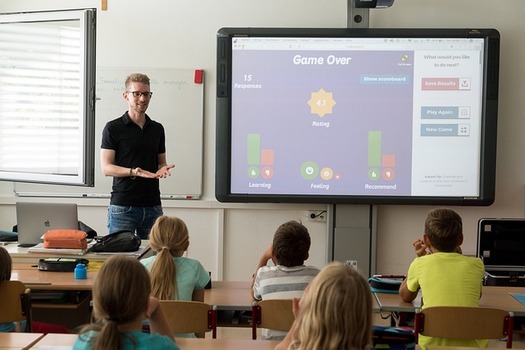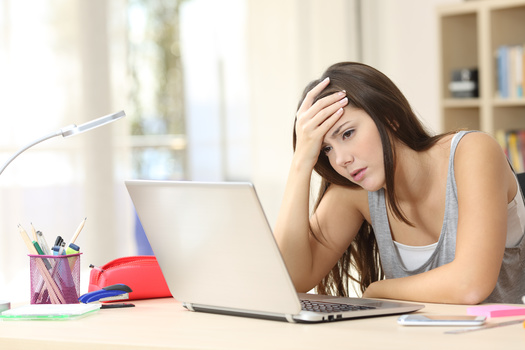 Wednesday, September 21, 2022
Controversial books are nothing new, but the incidence of book challenges and bans has increased substantially in recent years.

For the American Library Association's annual Banned Books Week, this year's theme is "Books Unite Us. Censorship Divides Us." Polls by the association indicate 71% of Americans oppose efforts to remove books from public libraries, and 67% oppose efforts to remove books from school libraries.

Samantha Duckworth, chair of the Intellectual Freedom Committee for Maine Library Association, said Maine has also seen a rise in book challenges this year.

"We don't stand for people making calls for the rest of the population," Duckworth asserted. "People get to make their own decisions and that's what a democracy is about. Every color of opinion in between, people deserve access to that. When you go to library school, you learn you're not there to read books, you're there to promote access to information."

The library association said 2021 saw the most attempted book bans of any year since the group began tracking them 20 years ago, and this year is outpacing last year. More information on the association's initiative to fight censorship is online at uniteagainstbookbans.org.

Deborah Caldwell-Stone, director of the Office for Intellectual Freedom for the association, said organized political groups advocating censorship are involved in efforts to influence school boards and library boards, sending motivated voices to speak to elected officials. But when opponents of censorship also make their voices heard, she observed, things can go differently.

"When there are others in the room speaking out against censorship -- speaking out in favor of having a wide variety of books available for young people to read, for the community to read -- then we often see efforts to remove books fail," Caldwell-Stone explained.

She added those who are too busy to attend a meeting can write to their library board or send a letter with another supporter to be read at a meeting.

Over her career, Caldwell-Stone said she has seen an expansion of the kinds of books being challenged. It used to be stories containing profanity or coming-of-age accounts of first sexual experiences, but in recent years, challenges have taken on additional political dimensions.

"When you look at the books that are challenged, you're seeing books that have no sexual content at all," Caldwell-Stone pointed out. "But advance different narratives around our history with racism, or the lives and experiences of LGBTQIA persons."

The library association estimates between 82% and 97% of book challenges go unreported.


get more stories like this via email
Health and Wellness
Small-business owners in North Carolina are reaching out to legislators for help, citing hospital mergers as one reason their health-care costs are …
Environment
A REASONS TO BE CHEERFFUL/SOLUTIONS JOURNALISM NETWORK/WISCONSIN NEWS CONNCECTION COLLABORATION Milwaukee is tied to a wave of freeway removals in th…
Social Issues
Tennesseans aren't the only ones mourning the tragic loss of three children and three adults at this week's shooting at Nashville's Covenant School…
Health and Wellness
Doctors in Iowa are studying the brains of babies to learn more about sleep patterns in adults and teens. The United Health Foundation reports one-…
Social Issues
While National Medal of Honor Month is ending, plans to develop a museum and monument for the award are continuing. Numerous Medal of Honor …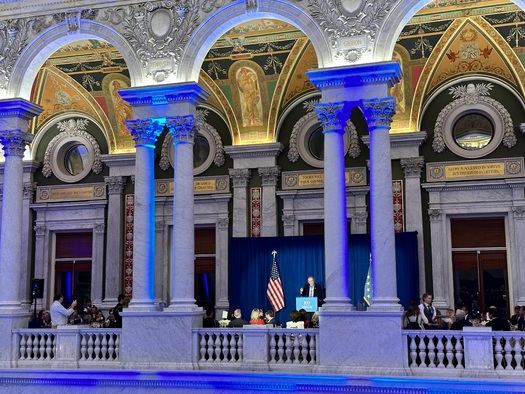 Social Issues
Construction of the Medal of Honor Museum and Foundation is under way in Arlington, Texas - a place to pay tribute to those who've earned the …
Health and Wellness
Two Atlanta facilities are the latest hospital closures in Georgia, reflecting a trend for more than a decade that's left tens of thousands of people …
Environment
New Mexico is using some of its surplus budget funds, primarily from oil and gas revenues, to establish the state's first-ever source of recurring …