Workers at MT Nonprofits Feel Burden of Ramped-Up Demand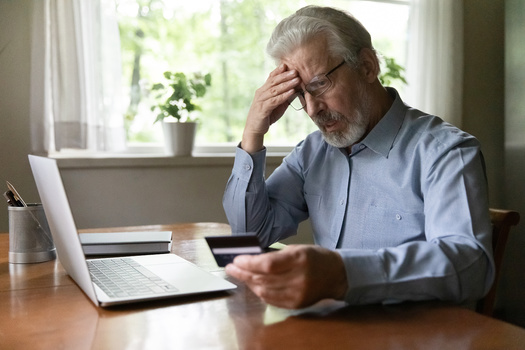 Friday, September 23, 2022
The work of some nonprofit organizations has only increased with the pandemic and the needs that have come from it. An author and expert in the field of trauma speaks at a Montana conference today about many workers' feelings of being overwhelmed.

Laura van Dernoot Lipsky, founder and director of the Trauma Stewardship Institute and author of "The Age of Overwhelm", said there's a cycle for nonprofits in which they become overextended because of structural issues within society, which in turn affects their workers.

"You have individuals who are trying to sustain doing this exceedingly hard work," she said, "but in environments where it's almost impossible to do it or near impossible to do it."

van Dernoot Lipsky said it also can be hard for workers because of their vicarious exposure to trauma over time, or when they work in environments where there's high burnout. About one in nine Montanans works in the nonprofit sector.

The Montana Nonprofit Association's annual GATHER conference is taking place virtually this week and in-person next week in Helena.

Van Dernoot Lipsky said it's important for organizations to reconcile the fact that they won't be able to meet all the needs in their community.

"And when you have these very devoted folks working for you," she said, "we've got to honor and make sure that the work environment is sustainable for them, so that we are not inadvertently causing harm to the very folks who are doing this work in an effort to reduce harm out in society."

Van Dernoot Lipsky said people in the nonprofit industry who are feeling depleted or disheartened should understand that they are not alone.

"One of the messages that I think is very important is for folks to remember that whatever they've got going on, they are in really good company and that they're not alone and it's not just them," she said. "And so, just wanting to make sure that we interrupt that isolation, anywhere we possibly can."


get more stories like this via email
Social Issues
Secretary of State Shenna Bellows said a bill to require Maine voters to present photo identification in order to cast ballots is unnecessary and coul…
Social Issues
A bill to increase tax credits in the Commonwealth is backed up by research showing the credits lead to better nutrition for working families and bett…
Environment
Part of the deal Wyoming struck for sending its water down the Colorado River was that state residents would be able to tap electricity generated at G…
Social Issues
Wisconsin's primary election is two weeks away, and a high-profile state Supreme Court race is on the ballot. Several advocacy groups are behind a …
Environment
A coalition of conservation groups is giving Colorado's revised state water plan a thumbs-up for its increased focus on protecting Colorado's rivers…
Social Issues
West Virginia is among a handful of states with the highest increases in educational attainment between 2019 and 2021, according to a new report from …
Social Issues
The state's "divisive concepts" law is preventing educators from holding rational discussions about race relations in America, New Hampshire civil …
Social Issues
Pharmaceutical giant Eli Lilly has announced a $450 million investment in North Carolina's Research Triangle Park to develop new drugs, and put more …