Tuesday, September 27, 2022
As part of National Recovery Month, a new tool identifies different areas in the U.S. in need of a stronger recovery system for people dealing with substance abuse.

The Recovery Ecosystem Index Mapping Tool is an online dataset of recovery ecosystems across the country. It uses a bevy of indicators, from availability of treatment and transportation, to income, age and disability access, to determine where people are seeing real recovery from substance abuse.

Michael Meit, co-director of the East Tennessee State University Center for Rural Health Research, said the tool has led to some interesting findings so far.

"What we noticed is the areas that have the greatest challenge with substance use disorder, tend to have the strongest recovery ecosystems," Meit pointed out. "And that kind of makes sense, because those are the areas that have needed to respond. They have a community where there's need, and the communities come together to respond."

He added those areas not as greatly affected by substance abuse tend to have weaker recovery ecosystems. He noted the others, with the biggest addiction problems and strongest recovery systems, are not seeing a cycle of abuse and recovery, but people there are able to remain successful in their recovery.

One of the biggest challenges in developing the tool has been the availability of data. Although Meit pointed out what the team managed to collect is accurate, some information is not available on a national scale, and he is hoping for more data about COVID's effects on recovery programs.

"During the pandemic, people's treatment programs were disrupted, there was greater isolation, there was job loss," Meit outlined. "A lot of things that go hand-in-hand with substance use disorder, but also mental health issues and other types of health crises."

He added the goal of the new online tool is to ensure communities have an ability to develop supportive environments for people in recovery.


get more stories like this via email
Environment
A recently signed law expands New York City's solar property tax abatement. This four year tax abatement allows for the construction of solar …
Health and Wellness
Advocates for mental health in Maine say the stigma of suicide often prevents those most at risk from getting the help they need. The CDC reports …
Cannabis is an emerging science in which students can make new discoveries and contributions. Wayne State University in Michigan has introduced an …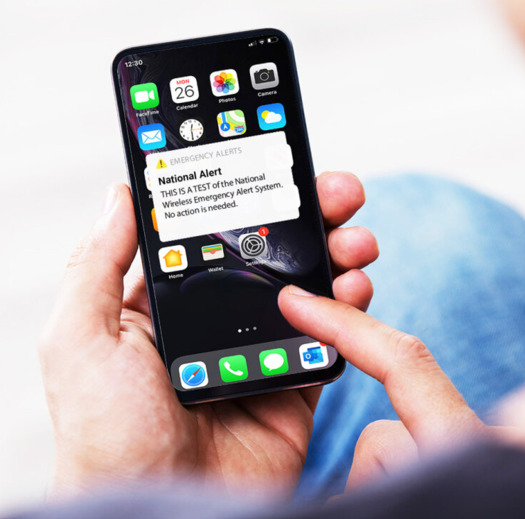 Environment
Cell phones around Wisconsin and the rest of the country will be buzzing this Wednesday afternoon for a test of the federal Emergency Alert System and…
Social Issues
As the U.S. navigates a prolonged housing crisis, a North Dakota organization is highlighting data showing significant homeownership disparities…
Environment
Volunteer water monitoring is gaining popularity in West Virginia, and could help assess the impact on regional water quality of projects like the …
Health and Wellness
October is National Bullying Prevention Month, and one Nevada father is speaking out after his special-needs son endured a traumatic incident…
Health and Wellness
Data from last year show a growing percentage of Kentucky children and teens report struggling with depression or anxiety, largely driven by social …