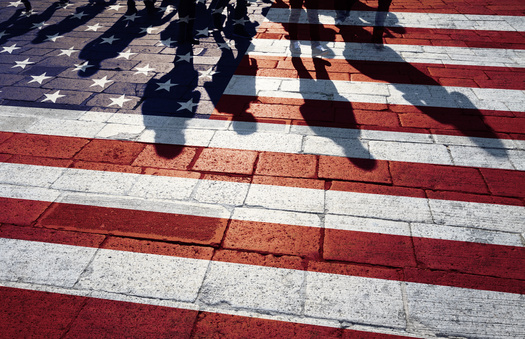 Thursday, September 29, 2022
A Texas human-rights advocacy and immigration-reform group opened two new community centers this week to help residents better understand their freedoms under the Constitution.

The El Paso-based group Border Network for Human Rights opened offices in Presidio and Del Rio to carry out community education campaigns. Executive Director Fernando Garcia said more allies are needed to end discrimination at the border.

"The fact that constitutional rights are being violated at the border," said Garcia, "and in many cases, members of our border community do not know what their constitutional rights are - legal residents and U.S. citizens."

Garcia argued that more harassment has ensued following implementation of "Operation Lone Star" - a $4 billion project that included deploying thousands of National Guard troops and state police to the border.

His group has addressed racism, discrimination and human-rights violations for 24 years, but Garcia said he hears substantially more reports of abuse - possibly because law enforcement officers lack training.

"We have Border Patrol, we have ICE, we have Customs, we have ATF," said Garcia. "We have multiple agencies and with them we've been having challenges in terms of how they are respecting civil rights of people - it is absurd."

On Wednesday, a poll of likely Texas voters by Quinnipiac University showed the border ranks as the most urgent issue facing the state.

But Quinnipiac polling analyst Tim Malloy noted that voters are divided - 51% in favor and 47% opposed - to the governor's decision to use taxpayer dollars to bus migrants to Democratic-led cities and states.

"Is this a taxpayer fund issue? Is this more a human issue?" said Malloy. "Is it about the kids who appear disappointed when they end up somewhere they didn't know they were going? I don't know, but despite the fact that top of mind is immigration and the border - there is a empathy out there. "

On the topic of empathy, Garcia said he has none for politicians shipping migrants out of state.

"They are using families, they are using immigrants for a political show," said Garcia. "That is shameful. I mean, to what extent is it acceptable to play with the lives of people, with the hopes of people, just to promote the political agenda."




get more stories like this via email
Health and Wellness
Most people probably never give a second thought to their visits to the dentist, but not everyone can navigate this process with ease. People with …
Social Issues
Christmas is a little more than two weeks away, and toy drives around the country are in full swing. A North Dakota organizer shares some things to …
Social Issues
A federal judge in Nevada has dealt three tribal nations a legal setback in their efforts to stop what could be the construction of the country's larg…

Environment
Hoosiers could get their holiday trees from any of about 200 tree farms in the state, according to the Indiana Christmas Tree Growers Association…
Social Issues
Reports from the Insurance Commissioner's office and the state Attorney General reveal an analysis of what they call "the true costs of health care" i…
Health and Wellness
The holiday season is filled with recipes passed down from years before, and feasting with family and friends. But think again before you have …
Environment
Connecticut lawmakers are reluctant to approve new emission standards that would require 90% cleaner emissions from internal-combustion engines and re…
Social Issues
Another controversial move in Florida's education system is a proposal to drop sociology, the study of social life and the causes and consequences of …