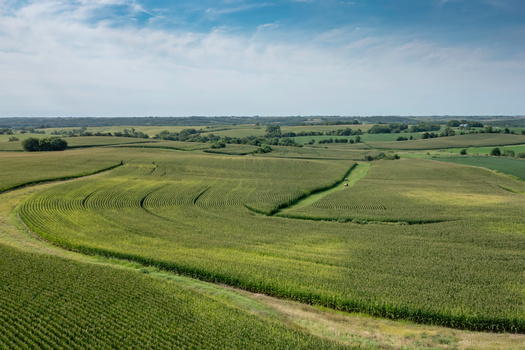 Friday, September 30, 2022
Watchdog groups say chickens used by Costco are bred to grow so quickly, many of them cannot stand under their own weight, and recent lawsuits against the company have put the spotlight once again on Concentrated Animal Feeding Operations.

There are more than 3,000 such poultry operations in North Carolina, growing hundreds of millions of chickens a year.

Chris Heaney, associate professor of environmental health at Johns Hopkins University, said breeding cheap chickens comes with a host of negative public health impacts.

"They include concerns around the role of antimicrobial use, promoting antimicrobial resistance, which can be transmitted between animals; and between food, animals and people who live in regions where there is intensive livestock production," Heaney outlined.

Heaney stated the large operations also generate air pollution, which can trigger respiratory problems, nausea, neurological issues, and anxiety and depression in residents living near them.

In a statement to investors, Costco said it has no significant evidence of any adverse impacts to chickens grown in its factory farms, which are mostly located in Nebraska, and emphasized it is "committed to the welfare of animals in its supply chains."

Heaney pointed out consumers are not typically aware of all the costs to the air, water, and soil, which come with purchasing a rotisserie chicken priced at less than $5.

"The open question is the degree to which the consumer, in terms of purchasing meats and the price that they pay, is actually reflecting a lot of those adverse impacts," Heaney noted.

Large operations are also vulnerable to climate impacts. One analysis by the Environmental Working Group and the Waterkeeper Alliance found in 2016, when hurricane Matthew flooded waste lagoons and livestock confinement barns, nearby waterways became contaminated with animal urine and feces, which contains pathogens such as E.coli, hormones, antibiotics and industrial chemicals known to cause illness in humans.


get more stories like this via email
Social Issues
Progressive groups are speaking out against the idea of a constitutional convention, warning it could be used to impose conservative policies on …
Health and Wellness
Today is National Gay Men's HIV/AIDS Awareness Day, and Nevada is one of the 10 states with the highest HIV infection rates. In 2021, more than 11,00…
Social Issues
Kentuckians continue to be charged, jailed and fined for cannabis-related offenses at high rates, despite dramatic shifts in public opinion, …
Environment
Three conservation groups have sued to stop a large logging project near Yellowstone National Park they say threatens endangered species in Montana…
Environment
Elected officials in New York and across the country are urging state and local governments to use new funding available through the Environmental Pro…
Environment
A new poll found Pennsylvania Republican voters want political candidates to prioritize preserving and growing manufacturing including tariffs in the …
Social Issues
A California group formed after the firestorm that leveled the town of Paradise is stepping up to help Maui recover from its own disaster last month…
Social Issues
Skills for reducing violence are becoming essential in schools. At the beginning of the school year, students at a Washington state high school …