More First-Time Voters with Disabilities Use Maine's Online Voting System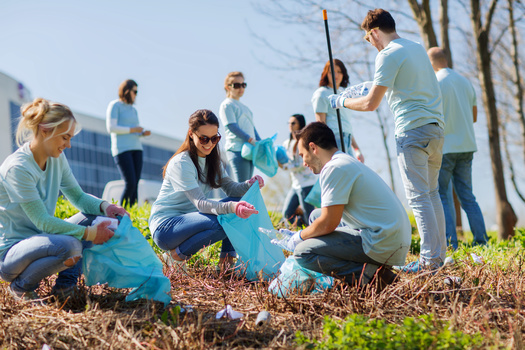 Advocates for Mainers with disabilities say the state's online voting system is helping to increase turnout among this group of voters, some of whom might not have reliable transportation to the polls.

The state launched the Accessible Absentee Ballot during the pandemic in 2020. It allows people with disabilities to vote at home, the same as Mainers serving in the military or living overseas.

Cathy Bustin, special projects director for Disability Rights Maine, said the online platform is helping more people have a say in matters affecting their daily lives.

"Health care, transportation, our ability to work and get paid; these are serious issues, for people with disabilities, especially," Bustin pointed out.

Bustin noted online voting helps people living with disabilities to increase their visibility whether they show up at the polls or not, and helps to dismantle negative stereotypes which can prevent some people from voting in the first place. A person is also allowed to bring someone into the voting booth to assist them should they need it.

About 11% of Mainers have serious mobility impairments, making it impossible for some to vote in person. But if they do, Bustin said a poll worker should provide them with the Accessible Voting System, which allows the user to mark their ballot using a touchscreen, controller pad or audio device. Bustin advised people with disabilities not to be shy when it comes to voting.

"Ask for the chair if you need to sit," Bustin recommended. "Don't worry if you don't know how to use the ballot. Ask the poll workers."

State and federal laws require all polling places to comply with the federal Americans with Disabilities Act, as well as Maine's Equal Rights Act. If a polling place is physically inaccessible to a voter, private curbside voting must be made available.

Disability Rights Maine has an Election Hotline people can call on Election Day if they have concerns, at 800-452-1948. They can also contact the Maine Secretary of State's office.

Support for this reporting was provided by The Carnegie Corporation of New York.


get more stories like this via email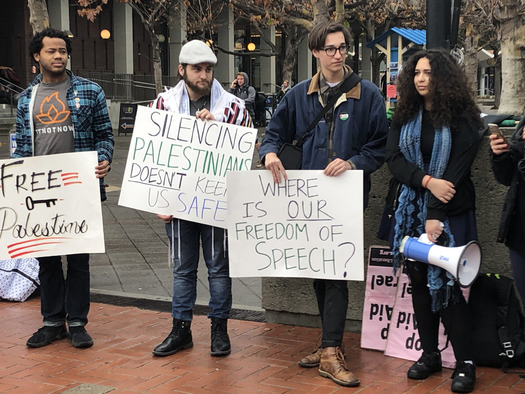 Social Issues
Groups fighting for Palestinian rights are praising a new fact sheet on religious discrimination from the U.S. Department of Education's Office for …
Social Issues
Lawmakers and immigrants-rights activists in the Commonwealth are hoping to pass the Language Access and Inclusion Act, which would dramatically …
Environment
New U.S. Department of Agriculture rules will target fraud and increase oversight of the $64 billion-a-year organic food industry. In Iowa, the …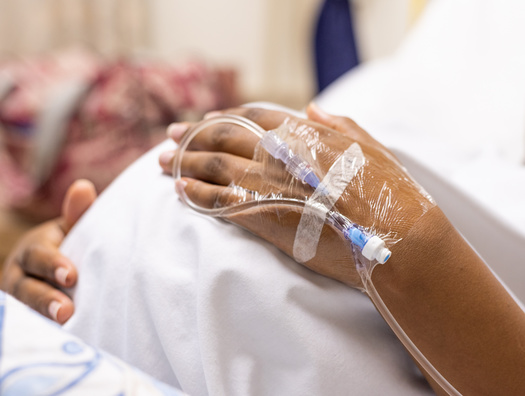 Social Issues
By Jennifer Weiss-Wolf for Ms. Magazine.Broadcast version by Eric Galatas for Colorado News Connection reporting for the Ms. Magazine-Public News …
Health and Wellness
With Black History Month underway, Wisconsin researchers and support groups are highlighting the disparities in cases of Alzheimer's disease…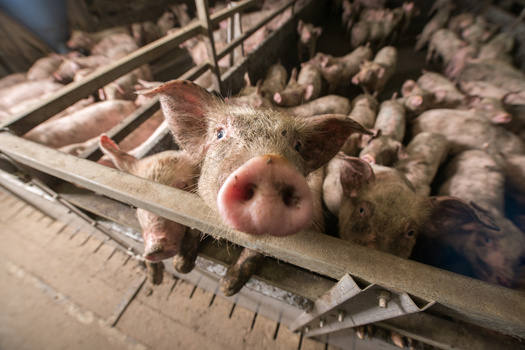 Environment
North Dakota's plan to boost animal agriculture has reignited a thorny issue: loosening restrictions on corporate ownership of farms. The state said …
Environment
Oregon is pursuing an aggressive climate plan to switch to renewable energy sources, but it faces one often overlooked issue: enough high-voltage …
Social Issues
A measure in the Washington State Legislature would provide free school meals to K-12 students, but nutrition service workers are worried they are …