Election Day in Ohio Deemed a Success for Voters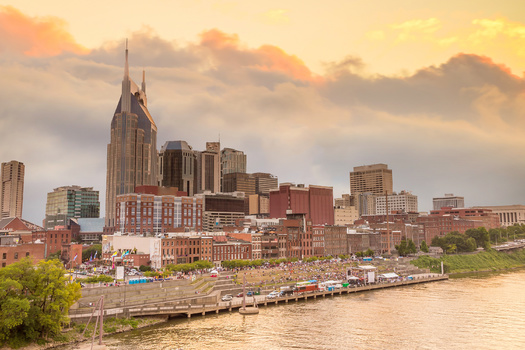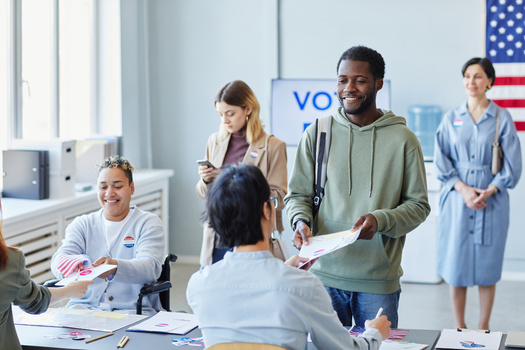 Thursday, November 10, 2022
While some states saw glitches with equipment and accusations of voter fraud, state officials and voting-rights advocates agree Election Day here in Ohio was a success.

All the state's nearly 9,000 precincts have reported their counts, with approximately 181,000 absentee and provisional ballots still outstanding.

Jen Miller, executive director of the League of Women Voters of Ohio, said overall things ran smoothly, but noted there were a few hiccups during early voting and at the polls.

"Some of it's definitely just associated with the combination of having a lot of issues and candidates on the ballot as well as high turnout, which did create lines," Miller outlined. "We always have some challenges with voters who maybe forgot to update their registration or didn't bring the right ID."

The Ohio Secretary of State's Office said more than 1.5 million Ohioans requested an absentee ballot or voted early in-person, a nearly 4% increase over the record for a gubernatorial general election, set in 2018.

The non-partisan Election Protection Coalition responded to some reports of intimidation and aggressive electioneering during early voting and on Election Day. Miller explained peacekeepers, who are clergy members and social workers trained in voting access and de-escalation, are dispatched to stressful situations, sometimes working alongside law enforcement.

"What we see is that there can be short moments of maybe someone yelling at voters or blocking a drop box," Miller reported. "But once we bring those clergy members out, it really seems to change the mood and really bring down the tensions."

Miller noted elections with high voter turnout help to highlight the ways the election administration can be improved in ways to improve voter access and security.

"Automatic voter registration would make the voter rolls cleaner and reduce provisional ballot counts," Miller contended. "We could see increased poll worker pay as well as improving how the absence system works, including online absentee requests."

Overall voter turnout in the last Gubernatorial General Election was about 56%, which is on the higher end. While official numbers are not yet available, turnout this year is also expected to be high.

Reporting by Ohio News Connection in association with Media in the Public Interest and funded in part by the George Gund Foundation.


get more stories like this via email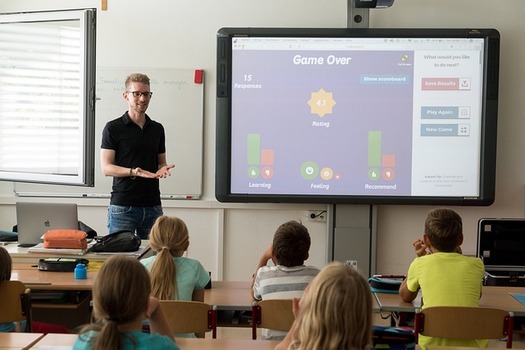 Social Issues
Some students, parents and educators plan to rally to send a message to Gov. Ron DeSantis on April Fools' Day. The group of unions, parents and …
Health and Wellness
Small-business owners in North Carolina are reaching out to legislators for help, citing hospital mergers as one reason their health-care costs are …
Environment
A REASONS TO BE CHEERFFUL/SOLUTIONS JOURNALISM NETWORK/WISCONSIN NEWS CONNCECTION COLLABORATION Milwaukee is tied to a wave of freeway removals in th…
Health and Wellness
Doctors in Iowa are studying the brains of babies to learn more about sleep patterns in adults and teens. The United Health Foundation reports one-…
Social Issues
While National Medal of Honor Month is ending, plans to develop a museum and monument for the award are continuing. Numerous Medal of Honor …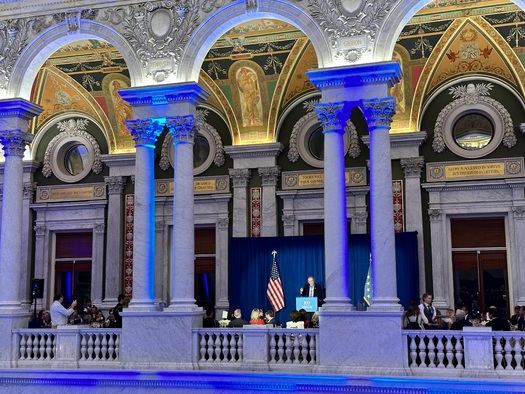 Social Issues
Construction of the Medal of Honor Museum and Foundation is under way in Arlington, Texas - a place to pay tribute to those who've earned the …
Social Issues
Labor leaders in various industries recently celebrated the 85th anniversary of a federal law that laid the groundwork for registered apprenticeship p…
Health and Wellness
Two Atlanta facilities are the latest hospital closures in Georgia, reflecting a trend for more than a decade that's left tens of thousands of people …