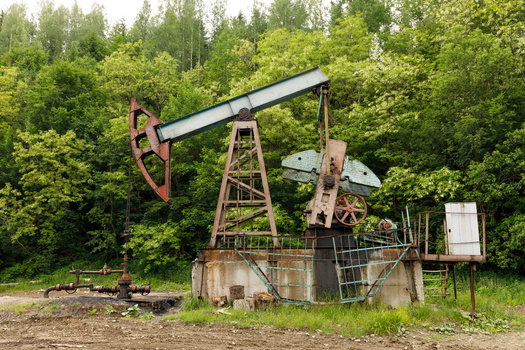 Monday, November 14, 2022
The state of Maryland is building an automated network of weather stations to help with forecasting and emergency alerts.

The state and the University of Maryland will partner to build a mesonet, which is short for mesoscale network. The mesonet will feature 75 monitoring stations when completed, with the first third in operation by next summer.

Sumant Nigam, chair of the Department of Atmospheric and Oceanic Science at the university, said the design phase is already underway.

"We are currently in the design phase using numerical weather modeling experiments to determine what would be the optimal placement of the towers," Nigam explained. "Are there locations where weather monitoring would yield greater dividends in terms of a weather forecast?"

Nigam noted the stations will transmit data to UMD every five minutes and then be made available to the National Weather Service, as well as state and county emergency management.

Each tower will take numerous measurements including barometric pressure, temperature and humidity, but also hydrologic measurements such as soil moisture. Nigam noted the soil moisture data will help in extreme rain events to determine where flooding is a greater risk.

"Because we know that the soil is saturated it has no ability to absorb any of the incoming rainfall, which will then run off quickly and lead to flooding," Nigam pointed out. "Knowing that the soil is saturated in advance will allow the emergency management officials to issue a flood warning with greater lead time than otherwise."

The state of Maryland has committed $4 million dollars to the project. The network is anticipated to be completed around the end of next year.


get more stories like this via email
Health and Wellness
Most people probably never give a second thought to their visits to the dentist, but not everyone can navigate this process with ease. People with …
Social Issues
Christmas is a little more than two weeks away, and toy drives around the country are in full swing. A North Dakota organizer shares some things to …
Social Issues
A federal judge in Nevada has dealt three tribal nations a legal setback in their efforts to stop what could be the construction of the country's larg…
Social Issues
Reports from the Insurance Commissioner's office and the state Attorney General reveal an analysis of what they call "the true costs of health care" i…
Health and Wellness
The holiday season is filled with recipes passed down from years before, and feasting with family and friends. But think again before you have …
Environment
Connecticut lawmakers are reluctant to approve new emission standards that would require 90% cleaner emissions from internal-combustion engines and re…
Social Issues
Another controversial move in Florida's education system is a proposal to drop sociology, the study of social life and the causes and consequences of …
Social Issues
There are at least three victims after a shooting incident that happened at the University of Nevada, Las Vegas campus on Wednesday. By afternoon…