OR Counselor Helps Ensure Students Don't Go Hungry
Thursday, November 17, 2022
An Oregon school counselor is helping families get the food they need, so students can be ready to learn.

Laura Minato, a counselor at Beavercreek Elementary School outside Oregon City, has been screening student families for food insecurity, and said the idea came from a presentation by the American Heart Association.

Minato started including questions about food insecurity in the family-needs survey she sends out to families.

"It's more respectful and dignified if the family gets to self-identify," Minato asserted. "Having an opportunity to do that is important, and I'd never thought of it before I heard the talk from the AHA. I mean, that just kind of clicked with me, like, oh, here's a way I could find that out."

Minato pointed out the questions resonated with her dive into whether families feel like they have enough food to last until their next paycheck. Minato also asked families if they would like to receive information about free food resources in the community.

She noted Beavercreek is a small hamlet, and the elementary school plays an important role.

"The school, which has been here for a long time, is definitely a hub of the community," Minato explained. "We are looked at as kind of a center, at least for the people who have school-age kids."

Minato added families who are struggling with food insecurity are given certificates which can be traded in for tokens to be used at the farmers market in Oregon City. She's curious if there are more barriers to food, such as the distance to the market and whether families feel comfortable going.

"The next step that I would like to put some more effort into is actually helping them get used," Minato stressed. "I feel like there's more work to be done on that end."


get more stories like this via email
Social Issues
Lawmakers in the Commonwealth are considering legislation to ensure police use of facial-recognition technology also protects people's privacy and civ…
Environment
Next week, Ohio farmers and their advocates head to Washington, D.C., to push for shifting federal programs toward growing nutritious food, as …
Social Issues
Social justice advocates have just launched a new public education campaign. It's called "Just Safe," and it's aimed at changing the conversation …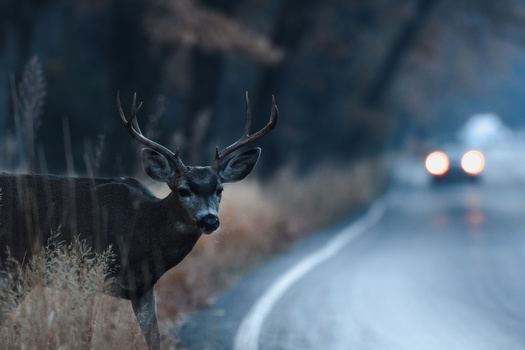 Environment
Reducing the number of wildlife-vehicle collisions is the goal of a bill before the New Mexico Legislature this session. Sen. Mimi Stewart, D-…
Social Issues
A Nevada nonprofit is celebrating a 94% graduation rate among its high school seniors for the 2021-2022 school year. Tami Hance-Lehr. CEO and state …
Social Issues
Super Bowl LVII is right around the corner, which means Arizona will see hefty spending and wide exposure because of the massive sporting event…
Health and Wellness
It is not a pandemic yet, but eye doctors worry the constant use of digital devices could eventually result in long-term health problems for many …
Environment
Maine's small farmers are encouraged to complete the latest U.S. Department of Agriculture census to ensure they have a voice in federal decisions …