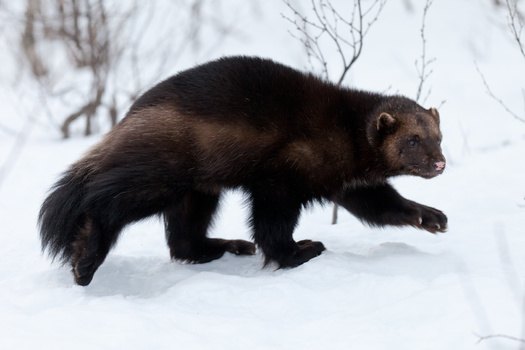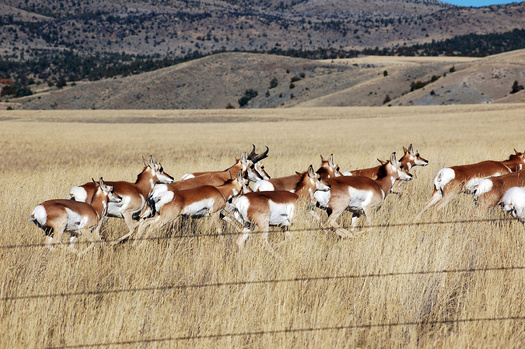 Wednesday, November 30, 2022
Wildlife biologists are warning Iowa hunters to have their deer tested for a deadly condition known to attack the animal's brain.

Chronic Wasting Disease has been on the rise. It causes spongelike holes to appear in the brain, and is present in up to half of the deer herds in parts of Wisconsin, which does not bode well for other Midwestern states.

Jace Elliott, state deer biologist for the Iowa Department of Natural Resources, said the disease is 100% fatal and has the potential to alter the density and gender balance of the deer population in Iowa.

"More importantly, perhaps, really alter the deer quality that we have in Iowa," Elliott pointed out. "Iowa is known as a trophy whitetail destination, and there's really a lot of interest in out-of-state hunters coming here to hunt deer just because of our well-managed deer herd."

Elliott said Chronic Wasting Disease is on the rise in Iowa and since there is no known cure, it will continue to grow. He stressed it is important for hunters to get their harvested deer tested by game officials, free of charge.

While there have only been a few cases of the disease confirmed in Iowa so far, Elliott noted officials know it spreads quickly. If part of the herd becomes infected, the disease will grow exponentially among the animals in a specific geographic area.

"The disease is spreading, and we don't expect it to stop spreading," Elliott acknowledged. "What we're really just trying to do is slow the spread as long as we can, until science can catch up and give us some other options for managing the disease."

Chronic Wasting Disease has not been proven to be a threat to humans if people consume infected venison. But out of an abundance of caution, the Centers for Disease Control and Prevention warns against eating the meat before it has been proven free of the disease.


get more stories like this via email
Health and Wellness
Most people probably never give a second thought to their visits to the dentist, but not everyone can navigate this process with ease. People with …
Social Issues
Christmas is a little more than two weeks away, and toy drives around the country are in full swing. A North Dakota organizer shares some things to …
Social Issues
A federal judge in Nevada has dealt three tribal nations a legal setback in their efforts to stop what could be the construction of the country's larg…

Environment
Hoosiers could get their holiday trees from any of about 200 tree farms in the state, according to the Indiana Christmas Tree Growers Association…
Social Issues
Reports from the Insurance Commissioner's office and the state Attorney General reveal an analysis of what they call "the true costs of health care" i…
Health and Wellness
The holiday season is filled with recipes passed down from years before, and feasting with family and friends. But think again before you have …
Environment
Connecticut lawmakers are reluctant to approve new emission standards that would require 90% cleaner emissions from internal-combustion engines and re…
Social Issues
Another controversial move in Florida's education system is a proposal to drop sociology, the study of social life and the causes and consequences of …