Thursday, December 1, 2022
On World AIDS Day, experts are reminding people to take precautions regarding HIV/AIDS.

According to an annual report from the Virginia Department of Health, cases of HIV/AIDS have been declining over the last five years.

While there isn't a cure for HIV/AIDS yet, there are treatment options that allow the virus to become undetectable and non-transmittable.

In spite of such developments, there is still a stigma surrounding the disease.

Dr. Mona Gahunia, infectious-disease physician and associate medical director for Kaiser Permanente Mid-Atlantic, said there are certain aspects of this disease people don't understand.

One particular misconception relates to who this disease affects.

"There's no one face to this disease," said Gahunia. "It can affect anyone. I think that's one key message, everyone aged 13 to 64 should have at least a one-time screening for HIV. And then, if you're sexually active or have any other risk factors, should continue more routine screening."

She said some people are afraid of getting an HIV test and what the stigma is. But, now that there are simplified treatments, it can be easier to treat if found earlier.

Gahunia encouraged people to get screenings for HIV/AIDS since it can be a silent disease, meaning the symptoms might not appear until years after the initial infection.

Anyone looking to get an HIV/AIDS screening can contact their local physician about testing options.

Although great strides have been made in treating HIV/AIDS since its peak in the mid-1990s, plenty of work remains to be done.

Gahunia described what comes next in the fight against this disease.

"Hopefully in the future we would have a vaccine to prevent HIV," said Gahunia. "There's been research on that for many years, and I think that's the next golden era of HIV is when we have a vaccine for prevention. Right now, we are preventing through PrEP, which is taking a couple of HIV medications to prevent the transmission."

Other parts of future work on the disease is a message Gahunia called "U equals U," meaning undetectable equals untransmittable.

Ultimately, she said she wants to see the disease eradicated, but she said she's grateful to see people live normal lives with current treatment options.




get more stories like this via email
Social Issues
Christmas is a little more than two weeks away, and toy drives around the country are in full swing. A North Dakota organizer shares some things to …
Social Issues
A federal judge in Nevada has dealt three tribal nations a legal setback in their efforts to stop what could be the construction of the country's larg…
Environment
Hoosiers could get their holiday trees from any of about 200 tree farms in the state, according to the Indiana Christmas Tree Growers Association…
Social Issues
Reports from the Insurance Commissioner's office and the state Attorney General reveal an analysis of what they call "the true costs of health care" i…
Environment
Connecticut lawmakers are reluctant to approve new emission standards that would require 90% cleaner emissions from internal-combustion engines and re…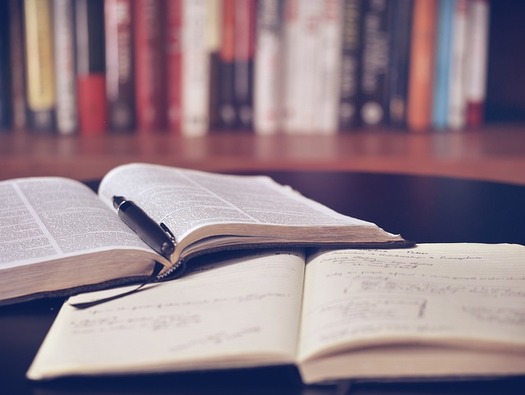 Social Issues
Another controversial move in Florida's education system is a proposal to drop sociology, the study of social life and the causes and consequences of …
Social Issues
There are at least three victims after a shooting incident that happened at the University of Nevada, Las Vegas campus on Wednesday. By afternoon…
Environment
There's a new resource for Nebraska communities and organizations facing environmental justice issues: the Heartland Environmental Justice Center (HEJ…