Wednesday, December 7, 2022
Drought has devastated the Mississippi River, turning parts of the 2,350-mile channel into dry streambeds and shallow pools.

As barge traffic in parts of the country's "freight superhighway" slows to a crawl, conservation groups are calling it an opportunity to rethink how the waterway is used. They said over time, the river has been dammed, channelized, cut off from its floodplains and otherwise manipulated to serve the shipping industry, with little regard for its ecology.

Robert Hirschfeld, senior water policy specialist for the Prairie Rivers Network, said the "Mighty Mississippi" is exhausted and needs a chance to recover.

"Climate change is causing a drought, and that's problematic for shippers. And it's like, sure, that is true. It is problematic for shipping," Hirschfeld acknowledged. "But we also need to think about why we manage the river the way we do, and whether we should continue to do that in the future."

In a recent blog post, Prairie River Network did not directly address what options the shipping industry might have if access to the river is limited. A spokesman for shipping industry group the Waterways Council called the corridor "irreplaceable" and told CBS News "40% of the global food supply starts in the Mississippi River Basin."

Despite the damage done by the drought, Hirschfeld claimed unrestricted commerce causes pollution, changes the river's original course and wreaks environmental damage along the waterway. He emphasized time is running short to begin restoring the river to its original, uninterrupted channel.

"I think we need to let rivers be rivers and stop trying to force them to be large highways," Hirschfeld asserted. "There's a lot that would entail. But one of the big things would be allowing rivers to reconnect to their natural floodplains."

Hirschfeld pointed out the Mississippi is a public waterway, and said it should be managed for the public's benefit. For example, he said, rather than growing corn ethanol in floodplains, trees could be grown. His view is rivers and their floodplains could help preserve the climate, not hasten its collapse.

"The West has seen this in the Colorado River basin. So much water is used for agriculture. Now, the West has been drier, but even in historically wet places like Illinois, we're not immune from this," Hirschfeld stressed. "You can see it in the Mississippi River right now."


get more stories like this via email
Social Issues
The coalition known as "Think Babies Michigan" has secured more than $36 million in funding to offer grants to child-care providers for infants and to…
Social Issues
Nearly 100 school board elections are coming up in Minnesota this fall, with some gaining attention because of the candidates who are running…
Social Issues
The so-called conservative "hostile takeover" of a small, progressive liberal arts college in Florida is seeing some resistance from former students …
Social Issues
High rent prices are draining the budgets of many Nebraska renters, who are paying between 30% and 50% of their income on rent. In some parts of the …
Social Issues
As the federal government nears a shutdown over a budget impasse in Congress, Wisconsin offices that help low-income individuals worry they'll have …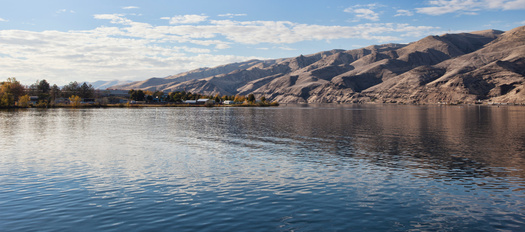 Social Issues
Indigenous leaders are traveling through the Northwest to highlight the plight of dwindling fish populations in the region. The All Our Relations …
Social Issues
Washington performs well in a new report scoring states' long-term care systems. The Evergreen State ranked second in AARP's Long-Term Services and …
Social Issues
A lack of housing options, mental-health challenges and a lack of connections and support have combined to drive an uptick in the number of foster …