Experts Worried About NYC's New Plan for Mentally Ill Homeless People
Thursday, December 8, 2022
New York City Mayor Eric Adams' new plan for aiding the mentally ill is facing backlash for its effectiveness.

Adams' plan allows police officers, firefighters, paramedics and other trained professionals to involuntarily hospitalize anyone deemed to be severely mentally ill. The new plan is aimed specifically at homeless people dealing with severe mental illness.

But, experts view the plan as shortsighted, and not as a more permanent solution.

Billye Jones is a licensed clinical social worker and an adjunct professor at New York University's Silver School of Social Work.

She said she feels the plan doesn't necessarily address long-term benefits of in-patient care, and adds that it also overlooks the issue of homelessness.

"Fundamentally, not having a home is destabilizing and it can diminish anyone's mental health and overall sense of safety," said Jones. "I don't really think that's being addressed in the plan."

Jones said there needs to be a long-term commitment to mental health systems, dealing with homelessness and stabilizing people long-term.

She said the plan would be better if it addressed the intersections of homelessness and mental illness.

For the plan to be salvaged, Jones said she feels a multi-year plan with city agencies involved with mental health and housing need to have a voice at the table.

Some experts are glad the conversation about this issue is being brought to the forefront of the city's consciousness.

Michael Capiello is former president of the National Association of Social Workers' New York chapter. He said there should be some different ways of starting a plan, and wants to see an assessment done of people this plan will involve.

"I do not think we have a clear assessment of the population who are, what is referred to as treatment refractory," said Capiello, "who are not the types of people who engage in traditional mental-health services."

He said he thinks the city should also consider the difficulty of engaging this sector of the population.

The assessment should examine how people got to this point. He questions if these are people who have long-standing disabilities, or would have been identified by New York State's offices of Disabilities or Mental Health.

In the end, Capiello said he wants to understand where the disconnect began.

The hope for this plan is to quell the recent rash of violent attacks plaguing New York City's mass transit system.

Kendall Atterbury is a social worker and an adjunct professor at NYU's Silver School of Social Work who said she feels the Adams administration is not asking the right questions to help severely mentally ill people.

She adds there are solutions to solve the problem of homelessness, but not exactly an ideal one.

"There is no ideal solution," said Atterbury. "We have a little bit of a Gordian knot here and there is no Alexander's sword; none of us has that. So, I think that's important to just sit with. There are a lot of things I would do differently. The first step is address homelessness through housing stock. If you want to end homelessness, you figure out a way for people to have homes."

She noted that housing isn't just a solution to homelessness but is a priority to begin the work of helping someone with their mental illness.

Atterbury said she thinks this could be a city policy, in spite of the costs.

Since the moral obligation has been up front with this plan, she said she wonders where it rests, at the beginning of the process, the end, or when it's convenient.




get more stories like this via email
Health and Wellness
It's been 13 years since more than 156,000 West Virginians gained health insurance coverage through the Affordable Care Act. As sweeping and …
Social Issues
High school graduates have the option before taking their next academic step to choose a gap year - for traveling, relaxing, or researching different …
Environment
A bill designed to fight price-gouging at the gas pump is expected to pass the California State Assembly today and be signed by Gov. Gavin Newsom …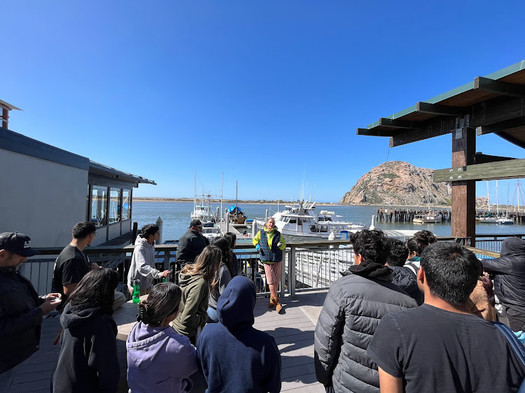 Environment
This week, Hispanic environmental advocates are heading to Washington, D.C., from around the country to engage lawmakers on issues affecting us all…
Social Issues
More than one in three Ohioans are relying on credit cards for spending needs, and nearly a quarter say they've increased their credit-card use in …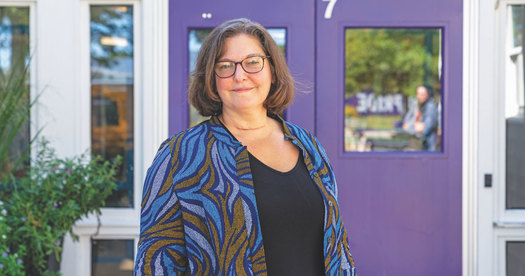 Social Issues
Massachusetts, like other states, continues to struggle with a shortage of teachers. But for one English teacher at Martha's Vineyard Regional High …
Health and Wellness
Beginning next year, more Kentuckians will have expanded access to biomarker testing - which helps doctors customize cancer treatment. Advocates of …
Social Issues
The Consumer Financial Protection Bureau has proposed new regulations on credit card late fees, which could save Americans billions of dollars…