Concerns Grow About NLRB Budget Amid More Labor Organizing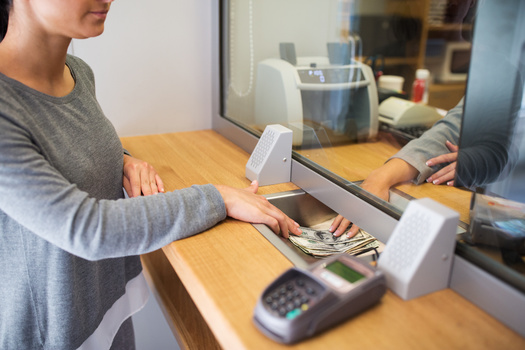 Tuesday, December 20, 2022
With unionization picking up in Minnesota and elsewhere, the agency that oversees labor relations is struggling to keep up. That's led to a funding request union leaders say is long overdue. The National Labor Relations Board is funded by ongress and its budget has not changed since fiscal year 2014.

Over time, inflation has eaten into that figure to the point that now the agency is effectively operating with a 25% lower budget than nine years ago. Meanwhile, there's a growing caseload thanks to increased unionization.

Sara Steffens, secretary-treasurer, Communication Workers of America, said without additional funding, the agency may have to cut staff.

"The agency is seeing a lot of work responding to election petitions and to employer misbehavior. And at the same time, they're contemplating the need to potentially do a furlough of their employees," Steffens said.

Those pushing for more operational funds hope federal lawmakers take quick action during the lame-duck session, noting overcoming any Republican opposition would be harder under a new Congress next year. Meanwhile, in Minnesota, the overall number of union members increased from 398,000 in 2020 to 416,000 in 2021.

The work of the NLRB includes both union representation cases and investigating unfair labor practices. Cases are up 23% over last year. Yet over the last decade, the total number of personnel at the NLRB has declined by 30%. Steffens said workers with claims against employers are dependent on this single agency.

"Really there is only one place, the National Labor Relations Board, that protects workers in these situations. So, if they are underfunded, it's like tying the government's hand behind its back when it comes to enforcing labor laws," Steffens said.

Union advocates are calling on Congress to appropriate $368-million dollars to fund the NLRB next year. These calls coincide with growing public support for unions. A Gallup poll this year showed the highest level of approval since 1965. Steffens believes the labor organizing will continue.

"This is a wave of organizing that is not stopping. The rate of winning union elections is up, I want to say it's 71% over the course of the first part of this year," she said.


Disclosure: Communications Workers of America contributes to our fund for reporting on Human Rights/Racial Justice, Livable Wages/Working Families. If you would like to help support news in the public interest,
click here.
get more stories like this via email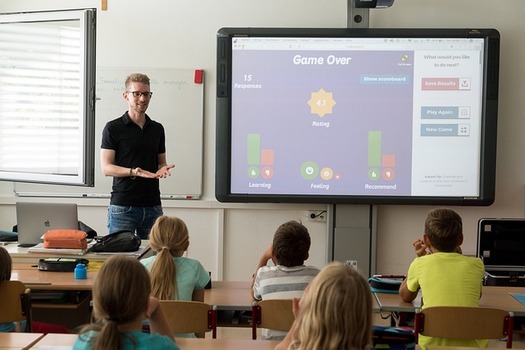 Social Issues
Some students, parents and educators plan to rally to send a message to Gov. Ron DeSantis on April Fools' Day. The group of unions, parents and …
Health and Wellness
Small-business owners in North Carolina are reaching out to legislators for help, citing hospital mergers as one reason their health-care costs are …
Environment
A REASONS TO BE CHEERFFUL/SOLUTIONS JOURNALISM NETWORK/WISCONSIN NEWS CONNCECTION COLLABORATION Milwaukee is tied to a wave of freeway removals in th…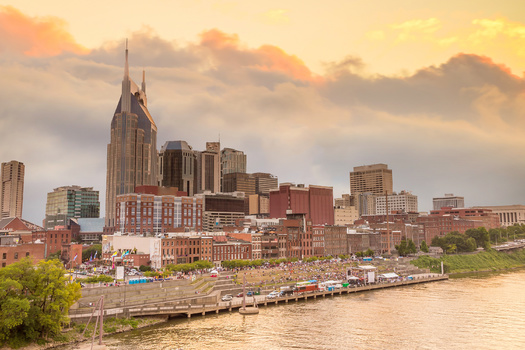 Social Issues
Tennesseans aren't the only ones mourning the tragic loss of three children and three adults at this week's shooting at Nashville's Covenant School…
Health and Wellness
Doctors in Iowa are studying the brains of babies to learn more about sleep patterns in adults and teens. The United Health Foundation reports one-…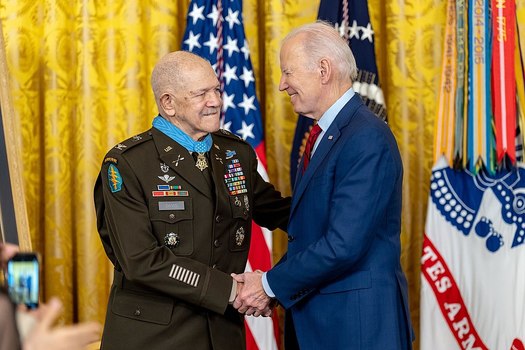 Social Issues
While National Medal of Honor Month is ending, plans to develop a museum and monument for the award are continuing. Numerous Medal of Honor …
Social Issues
Construction of the Medal of Honor Museum and Foundation is under way in Arlington, Texas - a place to pay tribute to those who've earned the …
Social Issues
Labor leaders in various industries recently celebrated the 85th anniversary of a federal law that laid the groundwork for registered apprenticeship p…