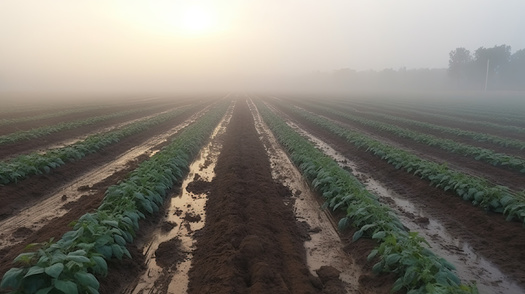 Monday, December 26, 2022
When a scientist with the nonprofit group NatureServe began studying where biodiversity is most at risk in America, she never expected Texas to rank so high.

The research by Healy Hamilton - the chief scientist at NatureServe - looks at the risk of global extinction for plants and animals across the globe.

She said she's discovered that animals such as wolves and grizzly bears are imperiled in some areas of the U.S. - but they are not at risk of global extinction. Instead, bees, butterflies, fish, mussels, crayfish and flowering plants are much more threatened - especially in Texas.

"When we looked at top 10 states for imperiled plants," said Hamilton, "top 10 states for imperiled pollinators, top 10 states for imperiled vertebrates, and top 10 states for imperiled fresh-water invertebrates, Texas was in all four of those categories."

Hamilton noted that the vast majority of land in Texas is privately owned, making it hard for intervention if a species is threatened.

The map, prepared by NatureServe and other groups, may help the Biden administration with development of the American Conservation and Stewardship Atlas - a new tool that will be used to reflect baseline information on the nation's lands and waters.

Hamilton said the loss of habitat in the Southwest is sometimes due to housing and industrial development, oil and gas operations, infrastructure builds or damage from off-road vehicles.

That means people, not climate change, are often responsible for changing the landscape where plants would naturally be found.

"There are 2,216 species that are included in this map," said Hamilton, "1,654 of them are plants. So, plants are in trouble."

Hamilton said she worries for the star cactus, which resembles a green sand dollar with a bright yellow bloom and only exists in southern Texas and northern Mexico.

She said it's part of an intricate web of life most folks take for granted, and compares its potential extinction to losing one or two rivets on an airplane.

"Oh well, that was only one rivet that popped out," said Hamilton, "we're fine. Except for that, it's not just one rivet - we don't even know all the extinctions, but there've been hundreds. So, how many rivets do you lose in an airplane before you're worried about flying in it anymore?"




get more stories like this via email
Social Issues
The moment Florida Governor Ron DeSantis signed a sweeping elections bill into law last week, several voter-advocacy groups filed lawsuits against it…
Health and Wellness
An Indiana licensing board has fined a local physician $3,000 and handed her a letter of reprimand after she went public about a 10-year-old Ohio pati…
Social Issues
Groups fighting for children's health are asking Gov. Gavin Newsom and lawmakers to require insurance companies to cover hearing aids and related …
Environment
From conservation to sportsmen's groups, the U.S. Supreme Court is getting plenty of backlash over its most recent ruling, which weakens federal …
Social Issues
Rural Nebraska could lose on two fronts if two of Gov. Jim Pillen's budget vetoes are allowed to stand. Pillen struck down a second year of …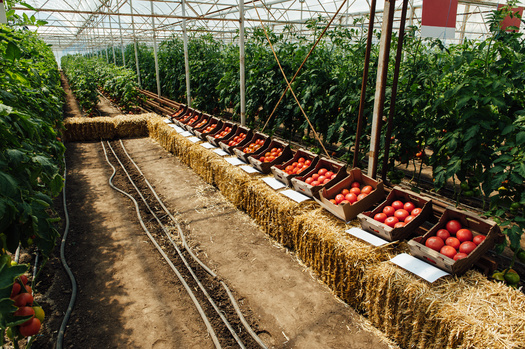 Social Issues
Rural development leaders say getting healthy, locally grown food to underserved areas is a challenge in states like North Dakota. They hope a new …
Health and Wellness
A new report spotlights some of the challenges to accessing behavioral health care for the one in seven Americans who live in rural areas. Kendall …
Social Issues
On Wednesday, Xcel Energy customers will have a chance to tell the Colorado Public Utilities Commission what they think about the company's request - …