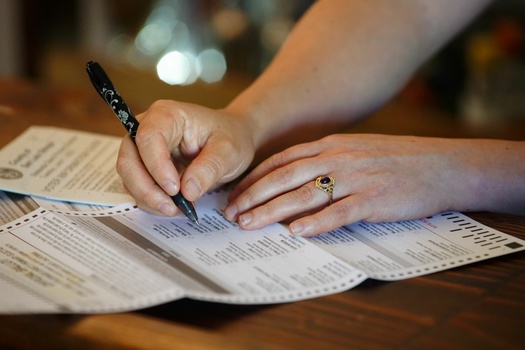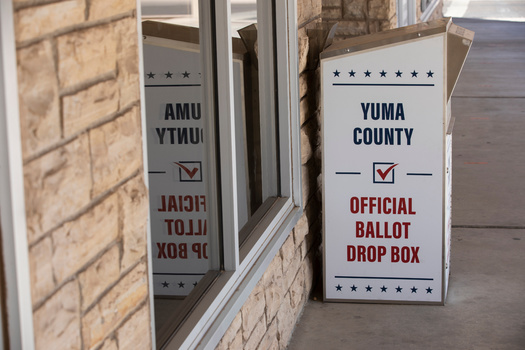 Election integrity has emerged as a top concern for Wyoming lawmakers gathered in Cheyenne, but it remains unclear what priorities will emerge from the new Legislature.

Jenn Lowe, executive director of the Equality State Policy Center, pointed to House Bill 55, which aimed to make elections more fair by shuffling up the order in which candidates appear on the general ballot. The bill cleared committee but died late last week in the House, ensuring majority-party candidates will continue to get top billing.

"Statistics show that you get a bump in votes just by being at the top," Lowe pointed out. "Small bumps, maybe 3%, but in some really close races, it can really make a difference."

House Bill 49 aimed to ensure no candidate wins an election with less than 50% of the vote, a key concern for voters, by allowing city and county governments to opt for instant runoff elections using ranked choice voting. Lowe noted redoing elections is expensive and produces significantly lower voter turnout. The measure was killed in committee on Friday.

Senate File 40 hopes to shed light on out-of-state money, which Lowe argued played an oversized role in the last election. The measure would hold federal and state political action committees to the same standards. Under current law, only state committees have to report how they are filling candidates' campaign coffers.

"This is a push to level the playing field," Lowe explained. "If you're going to come in and donate money to Wyoming legislative candidates, regardless if you're registered as a federal PAC or a state PAC, you're going to have to disclose who your funders are."

The measure will get its third reading on Tuesday. Lowe added despite some setbacks this session, her group will continue to press Wyoming voters and their representatives to stand up for what she sees as the true value of elections.

"An election should have as many people as eligible participating and engaging and learning about the process," Lowe contended. "Some of these policies really feel like they're trying to shut people out."

Support for this reporting was provided by The Carnegie Corporation of New York.


get more stories like this via email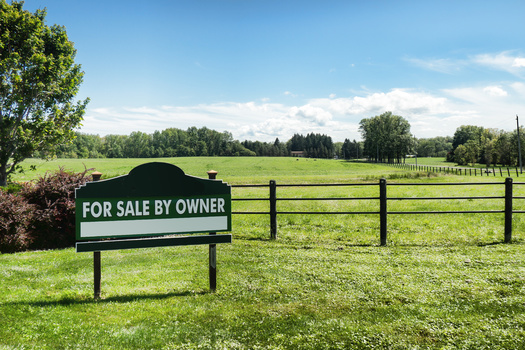 Environment
North Dakota's farming landscape is seeing policy shifts dealing with corporate ownership of agricultural interests. Now, there's fresh debate at the …
Social Issues
Advocates for unpaid family caregivers in Maine say they'll need continued support beyond the recently passed paid family and medical leave program…
Social Issues
The Students for Justice in Palestine chapters at the University of Florida and the University of South Florida are filing lawsuits against the deacti…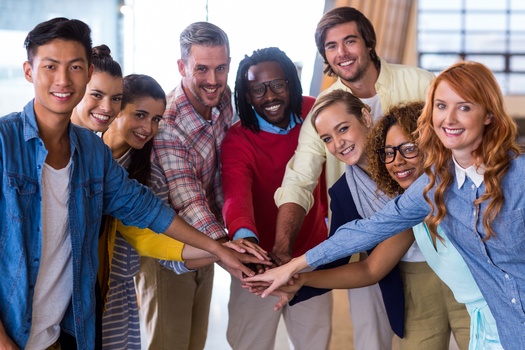 A new report from WGU Labs, a nonprofit affiliate of Western Governors University based in Millcreek, Utah, is shedding light on the importance of …
Social Issues
Many older residents of Washington state are facing strains on their budgets -- and the government programs that could assist them are underused…
Environment
Bloomington and Indianapolis are getting some international recognition for the work they're doing to help the environment. The two have been named …
Health and Wellness
New Mexico activists are tapping today's World AIDS Day, Dec. 1, to announce they'll ask the State Legislature to provide more money for treatment …
Bipartisan legislation that proposes the installation of solar panels in schools across Pennsylvania awaits a vote in the state Senate. The Solar …