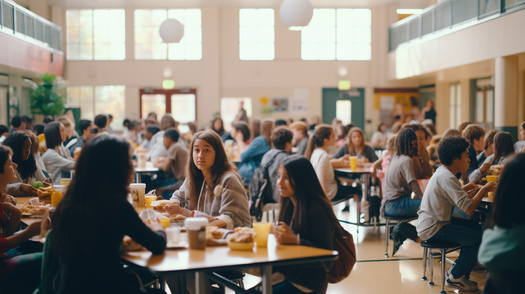 A Republican-backed bill in the Iowa Legislature seeks to put strict new limits on which foods people could buy at the grocery store using public-assistance benefits.

House Bill 3 would limit people to items on the state's WIC list, supplemental nutrition for Women, Infants and Children.

The bill would restrict the purchase of such items as grains, baked, refried or chili beans, and fresh and frozen meats. Even American cheese would be off-limits.

Luke Elzinga, chair of the Iowa Hunger Coalition, said the extensive list of banned items includes many foods that people rely on every day.

"No flour, butter, cooking oil," said Elzinga. "No herbs and spices, not even salt and pepper. No bottled water. No frozen prepared goods. Even the items that are on the list are very strict in the specific brands and types of things."

Any changes to Iowa's nutrition assistance programs would require approval by the U.S. Department of Agriculture.

Almost 40 Republicans support the bill, saying it is needed to ensure the "integrity" of the program. It moves next to committee.

Elzinga said the proposal sends a message that the state doesn't trust low-income Iowans to buy the food their family needs, and ignores the choices people make based on culture, specific nutritional needs or even to avoid food allergies.

He said it would also create a stigma for shoppers who are stopped at the cash register when certain items don't qualify.

"It has to have an effect on Iowans' mental health, who are struggling right now to feed their families," said Elzinga, "to hear that the state's leadership is going to try to tell them what they can and cannot buy for their families to meet their food needs, when food prices are increasing like they have."

The bill also requires people who receive food benefits to be working, looking for work or in job training.

It would also raise the bar to apply for Medicaid in Iowa, which Elzinga said would jeopardize people's physical health as well.




get more stories like this via email
Social Issues
The coalition known as "Think Babies Michigan" has secured more than $36 million in funding to offer grants to child-care providers for infants and to…
Social Issues
Nearly 100 school board elections are coming up in Minnesota this fall, with some gaining attention because of the candidates who are running…
Social Issues
The so-called conservative "hostile takeover" of a small, progressive liberal arts college in Florida is seeing some resistance from former students …
Social Issues
High rent prices are draining the budgets of many Nebraska renters, who are paying between 30% and 50% of their income on rent. In some parts of the …
Social Issues
As the federal government nears a shutdown over a budget impasse in Congress, Wisconsin offices that help low-income individuals worry they'll have …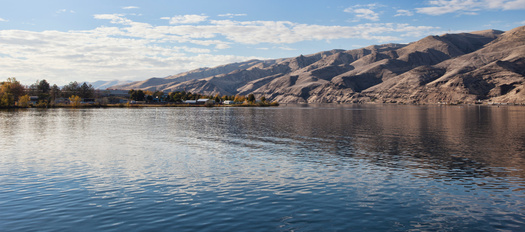 Social Issues
Indigenous leaders are traveling through the Northwest to highlight the plight of dwindling fish populations in the region. The All Our Relations …
Social Issues
Washington performs well in a new report scoring states' long-term care systems. The Evergreen State ranked second in AARP's Long-Term Services and …
Social Issues
A lack of housing options, mental-health challenges and a lack of connections and support have combined to drive an uptick in the number of foster …