The state's unemployment rate for women with children younger than age 6 has reached nearly 4%, and according to a new report, around 400,000 parents across North Carolina say they've had to miss work because of a lack of child-care options.

Founder and CEO of Creative Economic Development Consulting Crystal Morphis said nationwide, 16,000 child-care centers shut their doors during the pandemic - and persistent low wages make it difficult to attract workers as those centers reopen.

She said moms of young children especially are feeling the effects.

"In North Carolina, women have about a 10% lower labor-force participation rate than men anyway," said Morphis. "Since the pandemic, there's probably still about a million women sitting on the sidelines throughout the country."

According to federal data, more than 50,000 parents nationwide missed work in December 2022 because of child-care issues.

Data show more than 26,000 North Carolina kids dropped out of preschool and child-care programs during the pandemic.

Cassandra Brooks is the director of Little Believers Academy, a preschool in Clayton. She explained that society's most essential jobs depend on parents having affordable and reliable child care.

"Then those people can't go on to work in their industries," said Brooks. "They can't go on to work at the gas stations, the grocery stores, all of these things that we utilize daily. They can't because they don't have child-care assistance."

Alexandra Porter said she's one of the lucky ones. The single mother of two from Clayton has affordable child care.

Porter said knowing her preschooler is safe and learning during the day has made it easier to continue working at her state government job.

"Being able to come to work is a blessing," said Porter, "and it feels good knowing that I have somewhere to take my child every day so that I can come into work to make my money to take care of my children. "

According to the report, more than half of North Carolina families with young children live in areas designated as "child-care deserts."


get more stories like this via email
Environment
A recently signed law expands New York City's solar property tax abatement. This four year tax abatement allows for the construction of solar …
Health and Wellness
Advocates for mental health in Maine say the stigma of suicide often prevents those most at risk from getting the help they need. The CDC reports …
Cannabis is an emerging science in which students can make new discoveries and contributions. Wayne State University in Michigan has introduced an …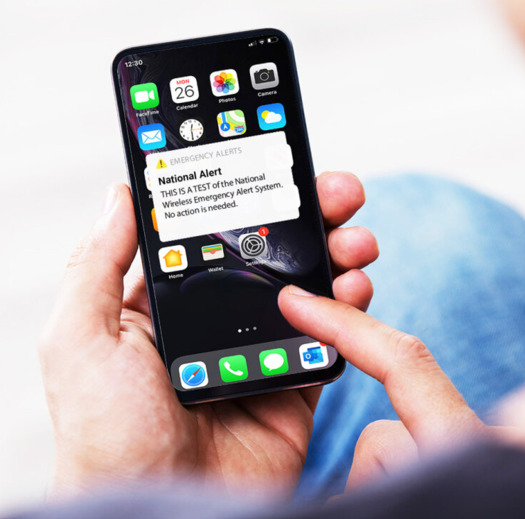 Environment
Cell phones around Wisconsin and the rest of the country will be buzzing this Wednesday afternoon for a test of the federal Emergency Alert System and…
Social Issues
As the U.S. navigates a prolonged housing crisis, a North Dakota organization is highlighting data showing significant homeownership disparities…
Environment
Volunteer water monitoring is gaining popularity in West Virginia, and could help assess the impact on regional water quality of projects like the …
Health and Wellness
October is National Bullying Prevention Month, and one Nevada father is speaking out after his special-needs son endured a traumatic incident…
Health and Wellness
Data from last year show a growing percentage of Kentucky children and teens report struggling with depression or anxiety, largely driven by social …