NV Democrats: Governor Missed Mark on Key Issues in Speech
Thursday, January 26, 2023
Some Nevada Democrats said the state's new Republican Gov. Joe Lombardo missed the mark on addressing key issues and putting forth solutions during his State of the State speech.

Lombardo will have to work with a Democratic-controlled Assembly, which could lead to partisan disagreements in the upcoming session.

Asw. Selena Torres, D-Las Vegas, a member of the Nevada Latino Legislative Caucus, said in her eyes, Lombardo failed to address crucial issues for the state, including health care, housing, public safety and clean energy. Torres noted Lombardo did not speak on what he plans to do to help Latino families in Nevada, which according to the U.S. Census Bureau, is the second-largest demographic in the state.

"He focused a lot on what he is going to do for wealthy corporations and wealthy families in the State of Nevada," Torres pointed out. "But I think we're missing key elements of what he is planning to do for the working-class families in our community."

Lombardo did lay out plans to put away a hefty amount of state dollars in savings, cut gas and payroll taxes and increase public school spending, as well as expand the controversial school-choice program, something for which he received praise from fellow Republicans.

Torres pointed out the Latino Caucus priorities this session will surround health care, education, language access and housing.

She argued Lombardo failed to touch on a number of health care-related issues she sees as paramount, such as bringing more health care providers to the state. She also said abortion is top of mind for Nevadans and voters across the country.

"He had no plan for protecting women's health or reproductive rights, and obviously this was a critical issue for voters at the ballot box this election cycle. So, it really was disheartening to see that, you know, these issues were not focused on."

Torres added she and other members of the Nevada Latino Legislative Caucus are ready and willing to work with those across the aisle on a number of issues to help Nevadans.


get more stories like this via email
Environment
Climate-change groups are calling attention to the environmental destruction linked to the wood pellet industry - even as California is considering a …
Social Issues
Many Nebraskans know how crucial a family caregiver is to one of their family members. Now AARP research has put a dollar value on that unpaid care - …
Social Issues
South Dakota is home to one of the nation's largest American Indian reservations, and the area is part of a movement among tribal nations to take …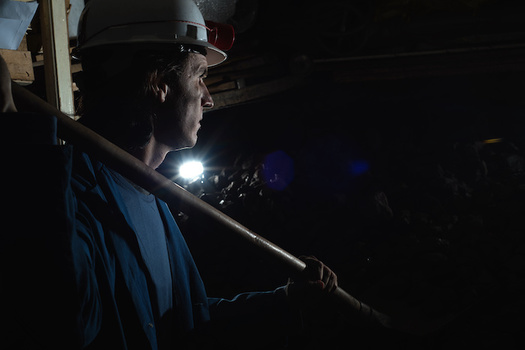 Health and Wellness
As the cost of food, medicine and rent continues to climb, new data shows the benefits miners receive are now 40% less than what they received in 1969…
Environment
With the cost of farmland up by more than 8% percent in North Carolina, the state's Black farmers are struggling to purchase additional acreage or …
Environment
By Zachary Shepherd and Kelsey Paulus for Kent State News Lab.Broadcast version by Nadia Ramlagan reporting for the Kent State-Ohio News Connection Co…
Social Issues
Republican-sponsored bills and amendments in the Legislature would eliminate the Tennessee Commission on Children and Youth. More than 1.5-million …
Environment
The annual cleaning of acequias in northern New Mexico gets underway in earnest next week, just as a filmmaker debuts a documentary about their past…