Thursday, January 26, 2023
Advocates of gun-law reform face an uphill battle to push their ideas through the Republican-controlled Indiana General Assembly, but say public sentiment on firearms safety may be moving some to action.

Groups seeking to change Indiana gun laws say recent high-profile shooting incidents heighten the need for universal background checks, storage regulations, raising the minimum age to buy and carry a gun, and the banning of homemade or "ghost" guns.

A poll by the Pew Research Center found more than 70% of Americans believe gun violence is either a "moderate" or "major" problem in the country.

Jerry King, president of Hoosiers Concerned About Gun Violence, said the gun lobby has a lot of influence in Indiana.

"A fanatical minority of people who think that any encroachment on possession is a violation, any kind of reasonable regulation is a violation, of the Second Amendment," King pointed out. "I think those folks will be with us for a long time."

King's optimism is a result of some gun reform measures getting bipartisan support on such issues as strengthened gun- and ammunition-storage regulations and closing loopholes in the state's "red flag" law. Republican leaders say their goal is to protect Second Amendment rights and make Indiana a safer place to live.

King explained the gun-storage regulations are partly aimed at slowing the high rate of suicide-by-gun incidents, with measures requiring guns and ammunition to be stored in separate rooms. He is also concerned another law, approved in 2022, makes guns too easy to get.

"Last year, Indiana passed permitless carry legislation, pretty much allowing any person of age to go into a gun shop and not sign any document," King noted. "They put their money down, and they walk out with a gun."

King believes public sentiment on gun regulation is on his group's side, but added it is important for voters of all stripes to make their feelings known to their legislators.

"One of our goals is to get more and more of those people to send emails to their legislators, call their legislators, write personal notes; even better," King urged. "Our goals ought to be to shift the balance on how lawmakers see public sentiment."


Disclosure: Hoosiers Concerned About Gun Violence contributes to our fund for reporting on Civic Engagement, Consumer Issues, and Gun Violence Prevention. If you would like to help support news in the public interest,
click here.
get more stories like this via email
Environment
A recently signed law expands New York City's solar property tax abatement. This four year tax abatement allows for the construction of solar …
Health and Wellness
Advocates for mental health in Maine say the stigma of suicide often prevents those most at risk from getting the help they need. The CDC reports …
Cannabis is an emerging science in which students can make new discoveries and contributions. Wayne State University in Michigan has introduced an …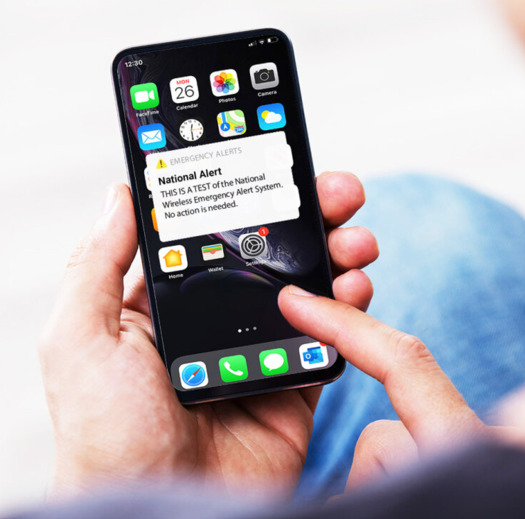 Environment
Cell phones around Wisconsin and the rest of the country will be buzzing this Wednesday afternoon for a test of the federal Emergency Alert System and…
Social Issues
As the U.S. navigates a prolonged housing crisis, a North Dakota organization is highlighting data showing significant homeownership disparities…
Environment
Volunteer water monitoring is gaining popularity in West Virginia, and could help assess the impact on regional water quality of projects like the …
Health and Wellness
October is National Bullying Prevention Month, and one Nevada father is speaking out after his special-needs son endured a traumatic incident…
Health and Wellness
Data from last year show a growing percentage of Kentucky children and teens report struggling with depression or anxiety, largely driven by social …