Doctors: Know What to Do for Heart Attack or Cardiac Arrest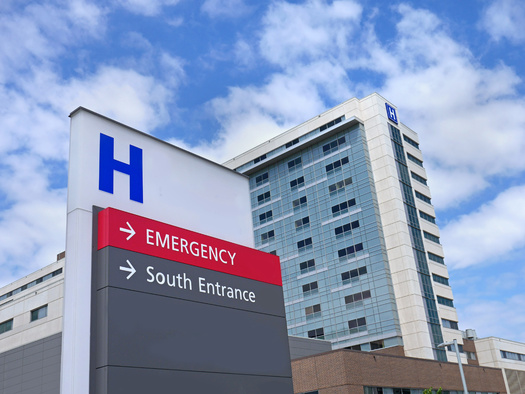 Wednesday, February 1, 2023
February is American Heart Month, and according to the Centers for Disease Control and Prevention, heart disease is the number one cause of death in the United States, where someone has a heart attack every 40 seconds.

If someone is showing signs of a coronary emergency, doctors say you should first call 911. Then, if it's called for, perform cardiopulmonary resuscitation to restart the blood flow to the heart. Doctors said it is important to know whether the emergency is a heart attack or a cardiac arrest.

Dr. Ravi Johar, chief medical officer at UnitedHealthcare, said it can make a difference in how the patient is treated.

"A heart attack occurs when an artery is blocked and prevents blood from reaching the heart muscle, so it's a circulation issue," Johar explained. "A cardiac arrest is triggered by an electrical malfunction in the heart, where the heartbeat stops or is interrupted in some way. So, that's more of an electrical issue."

Johar pointed out brain death can occur within about three minutes -- and irreversible damage within eight minutes -- after the heart stops beating. He said performing CPR gives the patient a much better chance of survival.

While some heart attacks occur without prior warning, Johar noted many people may have a genetic predisposition to heart disease, and be under a doctor's care to stay healthy. He stressed if a heartbeat cannot be restored with CPR, you should use an automated external defibrillator device to 'shock' the heart back into its rhythm.

"That's why an automatic defibrillator that you see in so many buildings and everywhere now, is much more effective with a cardiac arrest," Johar stated. "Because it's sending an electrical impulse to get the heart started again."

Experts say too few people know how to administer CPR in an emergency, although basic and advanced courses are inexpensive and easy to find.

Sherry Sabotka, instruction coordinator for Great Lakes CPR in Traverse City, said the more people who learn, the more lives can be saved.

"It's important for lay rescuers, because the sooner CPR is started and an AED is available, the better chance that person has to survive," Sabotka emphasized. "It helps keep oxygenated blood flowing to the brain and other organs until normal heart rhythm is restored."

For a list of locations to learn CPR, contact your local chapter of the American Red Cross.


Disclosure: UnitedHealthcare contributes to our fund for reporting on Health Issues. If you would like to help support news in the public interest,
click here.
get more stories like this via email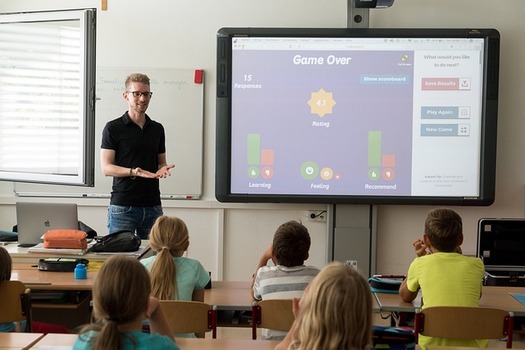 Social Issues
Some students, parents and educators plan to rally to send a message to Gov. Ron DeSantis on April Fools' Day. The group of unions, parents and …
Environment
A REASONS TO BE CHEERFFUL/SOLUTIONS JOURNALISM NETWORK/WISCONSIN NEWS CONNCECTION COLLABORATION Milwaukee is tied to a wave of freeway removals in th…
Social Issues
Tennesseans aren't the only ones mourning the tragic loss of three children and three adults at this week's shooting at Nashville's Covenant School…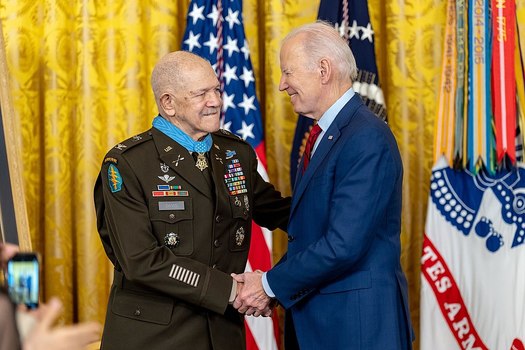 Social Issues
While National Medal of Honor Month is ending, plans to develop a museum and monument for the award are continuing. Numerous Medal of Honor …
Social Issues
Construction of the Medal of Honor Museum and Foundation is under way in Arlington, Texas - a place to pay tribute to those who've earned the …
Social Issues
Labor leaders in various industries recently celebrated the 85th anniversary of a federal law that laid the groundwork for registered apprenticeship p…
Environment
New Mexico is using some of its surplus budget funds, primarily from oil and gas revenues, to establish the state's first-ever source of recurring …
Social Issues
A recent report from the Prison Policy Initiative calls for better state laws to keep incarcerated parents close to their kids. It finds 12 states …