Tuesday, February 7, 2023
Today is National Black HIV/AIDS Awareness Day, and advocates say barriers remain when it comes to testing and social stigma. More than 40% percent of people currently living with HIV are Black, despite accounting for only 12% of the U.S. population.

Laura Cheever, associate administrator with the HIV/AIDS Bureau, Health Resources and Services Administration, said viral suppression treatment, in the form of daily medication, has allowed most HIV patients to live a successful and near-normal lives.

"So it's no longer a death sentence," Cheever said. "So, that's really important. And second, that person cannot transmit HIV sexually to other people. So it's important both for their health and for our work towards ending the HIV epidemic."

More than 87% of Black Americans living with HIV/AIDs are receiving medical care and viral suppression drugs, according to federal data. Cheever added that is a huge increase from the number of Black patients receiving treatment in 2010.

In 2020, North Carolina ranked in the top ten states for new HIV cases among adults and adolescents, with more than 1,000 residents newly diagnosed, most of whom are Black men, according to the Centers for Disease Control and Prevention.

Cheever said an ongoing challenge, especially in rural areas and in the South, is encouraging people to get tested.

"One in eight people living with HIV don't know they have it," Cheever said. "So, we need better testing. And we need people to come in here and stay in care, we estimate that of the 1.2 million people with HIV in this country, 250,000 are out of care. "

According to research focused on the deep South, common barriers to testing include transportation, cost, not knowing where to receive specialty care, stigma, and fear of others in the community finding out.


get more stories like this via email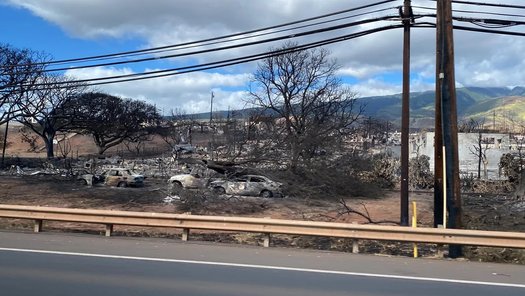 Social Issues
A California group formed after the firestorm that leveled the town of Paradise is stepping up to help Maui recover from its own disaster last month…
Social Issues
Skills for reducing violence are becoming essential in schools. At the beginning of the school year, students at a Washington state high school …
The age-old theory that opposites attract has been debunked. According to analysis of more than 130 traits in a study that included millions of …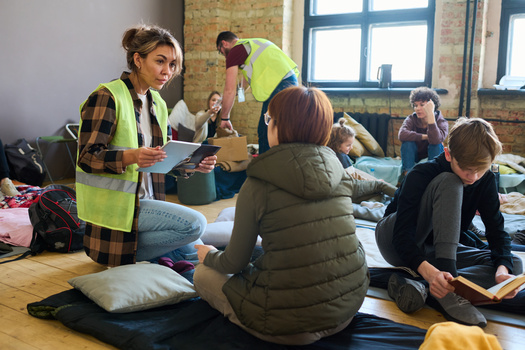 Social Issues
A new report questions New York City Mayor Eric Adams' latest budget proposal for dealing with the city's influx of over 110,000 migrants. The cost …
Social Issues
A federal judge has blocked a 2022 Arizona law that voting-rights advocates say would have made it harder for some Native Americans to vote. House …

Social Issues
Thousands of U.S. auto workers remain on strike, and the walkout is being felt in Minnesota. A rally was scheduled this morning in the Twin Cities …
Environment
If states like Minnesota are going to meet their climate goals, experts say younger workers will need to step into the roles to make it happen - like …
Health and Wellness
In rural Arkansas, access to healthcare can be a distant dream - literally - as almost 60 counties in the state do not have enough providers to serve …