Friday, February 17, 2023
The first of four training sessions is coming up March 6-7 in Springfield on preparedness to help individuals with disabilities survive a disaster.

According to the project director, David Whalen from Niagara University, "Emergency Management Access and Functional Needs Disability Awareness Training" is appropriate for an "eclectic mix of people." He encouraged anyone in emergency management, or in government or social-services organizations, to attend. Whalen said the need for this training has been proved time and again.

"In pretty much every disaster that's occurred in this country over the last 20 years," he said, "the number one demographic that dies in these disasters are people with disabilities."

There's a two-day session for people in the field of emergency planning - from disability organizations and county or city departments, and a half-day session is available for others who may be interested. The free trainings are made possible by the Missouri Developmental Disabilities Council. Advance registration is requested at frdat.niagara.edu.

Whalen said the sessions will foster interagency relationship-building from day one - relationships he says are crucial for successful plans.

"Emergency plans will fail if the disability community is not involved in that process," he said. "It's been the case for every plan that we've seen out there."

Dante Gliniecki, manager of emergency preparedness for the city of Independence, agreed that people with disabilities are often the first and most severely affected by a disaster.

"So it's worth all the effort," he said, "all the planning, training, exercising and resourcing that we do - to be able to address people with access and functional needs."

Gliniecki said these training sessions will cover the types of disabilities that prompt people to have "access and functional needs."

"So that could include people with mobility challenges, people with cognitive disabilities, people with hearing loss, people with vision impairments or loss, people who have illness or chronic illness of some sort," he said.

He added that seniors may be dealing with one or more of these issues. Eleven sessions will be offered throughout the state over the next three years.


get more stories like this via email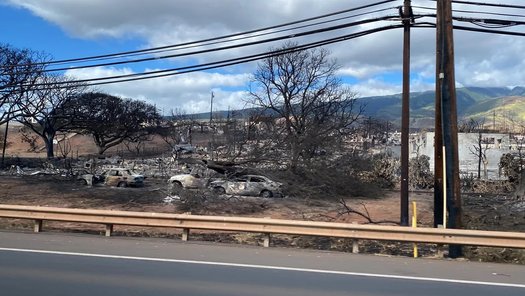 Social Issues
A California group formed after the firestorm that leveled the town of Paradise is stepping up to help Maui recover from its own disaster last month…
Social Issues
Skills for reducing violence are becoming essential in schools. At the beginning of the school year, students at a Washington state high school …
The age-old theory that opposites attract has been debunked. According to analysis of more than 130 traits in a study that included millions of …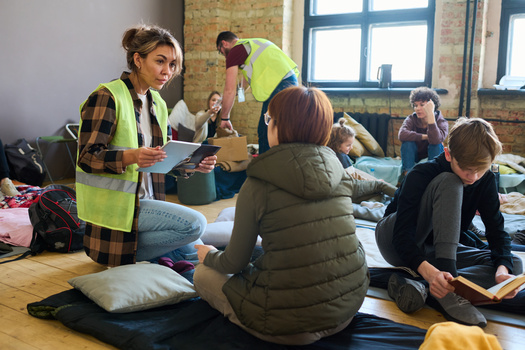 Social Issues
A new report questions New York City Mayor Eric Adams' latest budget proposal for dealing with the city's influx of over 110,000 migrants. The cost …
Social Issues
A federal judge has blocked a 2022 Arizona law that voting-rights advocates say would have made it harder for some Native Americans to vote. House …

Social Issues
Thousands of U.S. auto workers remain on strike, and the walkout is being felt in Minnesota. A rally was scheduled this morning in the Twin Cities …
Environment
If states like Minnesota are going to meet their climate goals, experts say younger workers will need to step into the roles to make it happen - like …
Health and Wellness
In rural Arkansas, access to healthcare can be a distant dream - literally - as almost 60 counties in the state do not have enough providers to serve …