Wednesday, February 22, 2023
A pair of Illinois state lawmakers is introducing legislation to phase out what is known as the "subminimum wage" for tipped workers in the restaurant industry.

The measures were introduced on behalf of One Fair Wage, an advocacy organization for service workers, and several other groups pushing for changes in how employees in the hospitality business are paid.

Rep. Camille Lilly, D-Oak Park, said though there are some restaurants which "even up" employees' tips to make sure they make a minimum hourly wage, many workers still earn incomes below the poverty line.

"Our proposed legislation graduates and phases subminimum wage out of our system here in Illinois," Lilly explained. "Our workers here in Illinois deserve quality of life, and the subminimum wage does not allow that."

Lilly noted the bill would phase out tips over the next three years and set the hourly wage at $15 by 2025. Illinois Restaurant Association President Sam Toia opposes the bill, saying safeguards are in place to protect service workers. He argued the additional costs would likely be passed on to customers, hurting businesses and their workers.

Sen. Cristina Pacione-Zayas, D-Chicago, claimed the restaurant industry has a long history of racism and gender inequity, and of the 215,000 tipped workers in Illinois, 69% are women, and 39% are Black or Latino.

She noted many service workers lost their jobs during the pandemic.

"We know that 27,000 left during the pandemic," Pacione-Zayas reported. "We know that tips were down, harassment was up. Of those who have stayed, over half of them have said that they would consider leaving because of the pay and the exploitation of their labor."

She added the bill would create a "Blue Star Program" for restaurants certifying they do not take a tip credit, have participated in equity training, and have not violated the Illinois wage-and-hour law in the prior three years.


get more stories like this via email
Environment
A recently signed law expands New York City's solar property tax abatement. This four year tax abatement allows for the construction of solar …
Health and Wellness
Advocates for mental health in Maine say the stigma of suicide often prevents those most at risk from getting the help they need. The CDC reports …
Cannabis is an emerging science in which students can make new discoveries and contributions. Wayne State University in Michigan has introduced an …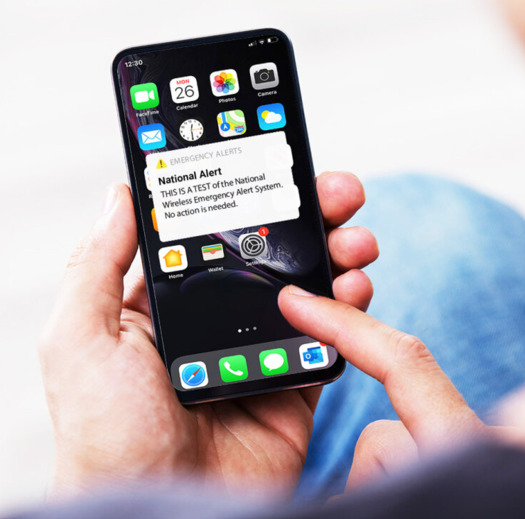 Environment
Cell phones around Wisconsin and the rest of the country will be buzzing this Wednesday afternoon for a test of the federal Emergency Alert System and…
Social Issues
As the U.S. navigates a prolonged housing crisis, a North Dakota organization is highlighting data showing significant homeownership disparities…
Environment
Volunteer water monitoring is gaining popularity in West Virginia, and could help assess the impact on regional water quality of projects like the …
Health and Wellness
October is National Bullying Prevention Month, and one Nevada father is speaking out after his special-needs son endured a traumatic incident…
Health and Wellness
Data from last year show a growing percentage of Kentucky children and teens report struggling with depression or anxiety, largely driven by social …