Friday, February 24, 2023
As people around the world mark the one-year anniversary of Russia's invasion of Ukraine, some peace activists are finding the conflict is not so black and white.

President Joe Biden has pledged enduring support for Ukraine with humanitarian, financial and military resources totaling $75 billion, but William Hopkins, executive director of New Hampshire Peace Action, said his organization opposes any further U.S. military shipments to Ukraine.

"What Russia has done is criminal. It is immoral. It is unjust," he said. "But I also feel like we as Americans should own the ways that our own government contributed to creating this."

Hopkins said the U.S.-backed coup in Ukraine in 2014 helped fuel the current crisis, which according to Russian President Vladimir Putin is now part of a greater battle against the Western elite.

The United Nations estimates more than 8,000 Ukrainian civilians have been killed and more than 13,000 injured during the year-long battle. Putin has said he is open to negotiations and that it is Ukraine officials who are unwilling to talk.

Hopkins said he doesn't see much political will for diplomacy in a conflict that requires a diplomatic end.

"We need to talk," he said. "We need to get Russia to the table, get Zelensky to the table and come up with a way to reverse course."

Hopkins said the war in Ukraine has created conflict in the peace community itself over how the U.S. should proceed. He said part of New Hampshire Peace Action's mission is education, and he'll continue to provide different perspectives of the ongoing crisis.


get more stories like this via email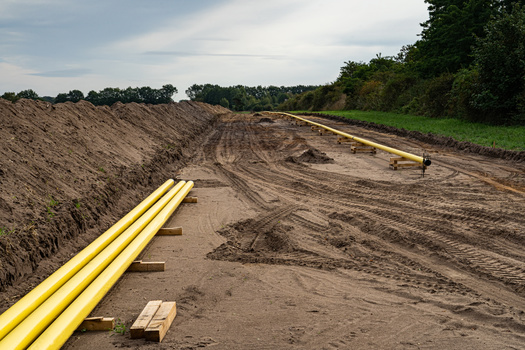 Environment
The Federal Energy Regulatory Commission approved a plan extending a natural-gas pipeline in Virginia. The Virginia Reliability Plan and Transcot's …
Social Issues
Today is Giving Tuesday, a day when millions of Americans are expected to make charitable donations. But it can also be a field day for scammers…
Health and Wellness
Starting Friday, North Carolinians will have greater access to health care as the long-awaited Medicaid expansion is launched. Medicaid will …
Social Issues
A new project in Southern Arizona aims to support local reporting and enable greater access to local news and information. Earlier this month…
Social Issues
As the weather turns colder, two groups of people in one North Dakota city that are generations apart appear to be in good shape to navigate housing …
Researchers are out with new findings they say show that death rates linked to air pollution from coal plants are underestimated. A Wisconsin …
Social Issues
Illinois high school seniors have new hurdles to overcome to get to college. High school students are waiting several extra weeks to get their hands …
Environment
Clean-energy companies and supporters are calling on federal officials to prioritize the development of charging infrastructure for EV powered medium …