North Carolina's Attorney General Josh Stein recently won a lawsuit shutting down a massive robocall operation out of Texas.

According to the Attorney General's office - in 2019 and 2020 alone - the companies Rising Eagle Capital Group LLC, JSquared Telecom LLC, and Rising Eagle Capital Group-Cayman bombarded North Carolinians with more than 75 million robocalls.

Stein said Americans lose about $30 billion each year to fraud by scam callers, who intimidate consumers with threats of arrest.

"They'll pretend to be someone they're not - 'hey, we've got a sheriff with warrant out for your arrest,' or 'the IRS says, if you don't pay us, we're going to charge you with a federal crime,'" said Stein. "And people panic. And when you panic, you make decisions that you later regret."

The state of North Carolina sued the defendants in June 2020 alleging violations of the federal Telephone Consumer Protection Act and the federal Telemarketing Sales Rule, as well as various state consumer protection laws.

Last year the Federal Communications Commission proposed new rules that would require phone companies to set up filters for robo-text messages, in addition to calls.

Stein said he and fifty other attorneys general are calling on big phone companies to develop new technologies capable of screening out more robocalls.

"We're also going after the companies called gateway providers," said Stein, "which are American phone companies - very small - that are essentially the funnel through which these international illegal robocalls come into the American phone system."

He added that the best way to avoid robocalls is by not picking up the phone if you don't recognize the number.

Residents can report unwanted calls by dialing the state's robocall hotline at 844-8-NO-ROBO.




get more stories like this via email
Social Issues
Human rights voices are calling attention to new North Dakota laws deemed hostile toward LGBTQ+ individuals, saying it is part of a movement led by …
Social Issues
In eastern Kentucky, advocacy groups are expanding summer learning opportunities for families. Isolation and learning loss plague many rural …
Social Issues
Traditional business lending is tight these days following a series of recent bank collapses but one program is helping small businesses grow…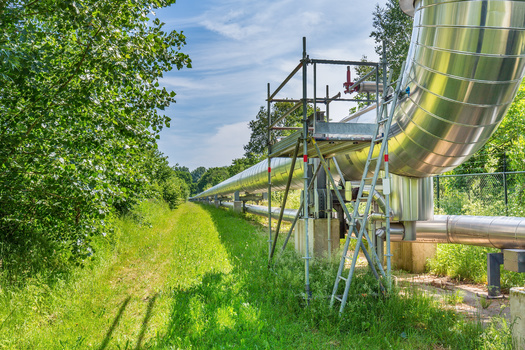 Environment
The federal Pipeline and Hazardous Materials Safety Administration regulates carbon dioxide pipelines, and is holding a two-day conference in Des …
Environment
Nevadans will have the opportunity to learn more and weigh in on a proposed public lands rule that shifts the Bureau of Land Management's focus to pri…
Social Issues
In Tennessee and across the country, the rapidly growing Hispanic population made remarkable strides in college enrollment and educational attainment…
Social Issues
The moment Florida Governor Ron DeSantis signed a sweeping elections bill into law last week, several voter-advocacy groups filed lawsuits against it…
Health and Wellness
An Indiana licensing board has fined a local physician $3,000 and handed her a letter of reprimand after she went public about a 10-year-old Ohio pati…