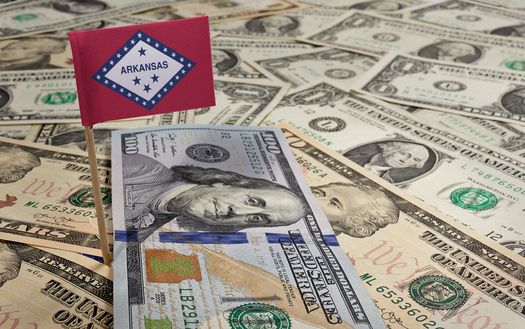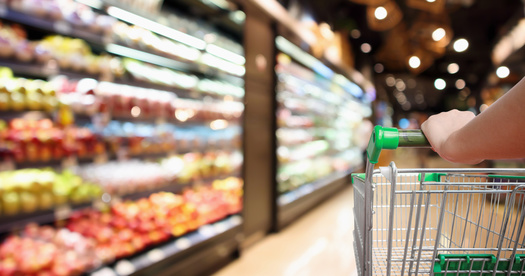 The Iowa Legislature's powerful Ways and Means Committee has advanced a measure to eliminate the state income tax. The move is the latest in a series of votes to reduce taxes in Iowa.

Senate Study Bill 1126 would lower Iowa's income-tax rate to flat 2.5% in five years.

Then in 2030, the income tax would be eliminated completely. This comes just after Iowa passed a 3.9% flat tax last year.

Executive Director of nonprofit, nonpartisan Common Good Iowa Anne Discher said - given that the state income tax accounts for 50% of the Iowa's budget - eliminating it would decimate crucial public services.

"State aid to public schools is 43% of our state budget," said Discher. "We could entirely eliminate state aid for our entire public school system and it wouldn't be enough to cover the kind of income tax cuts that we're talking about. So, the kinds of service cuts really would be draconian."

Republicans have said this bill, and the flat tax signed into law last year, are designed to give Iowans broad tax relief and also make the state attractive to businesses that may be considering locating in Iowa.

Discher pointed out that Iowa is already facing a revenue shortfall due to last year's tax cut.

She added that eliminating the income tax revenue would affect mental health, safety and other social service programs in Iowa. But she warned that it could have other consequences, too.

"It is certainly a shot across the bow against racial equity, as well," said Discher. "We are further advantaging the wealthiest Iowans - further advantaging, as a group, white Iowans. Iowans of color are over-represented at the lower end of the income distribution, because of longstanding discrimination in housing, education and employment."

The bill moves next to the full Senate.




get more stories like this via email
Health and Wellness
Most people probably never give a second thought to their visits to the dentist, but not everyone can navigate this process with ease. People with …
Social Issues
Christmas is a little more than two weeks away, and toy drives around the country are in full swing. A North Dakota organizer shares some things to …
Social Issues
A federal judge in Nevada has dealt three tribal nations a legal setback in their efforts to stop what could be the construction of the country's larg…

Environment
Hoosiers could get their holiday trees from any of about 200 tree farms in the state, according to the Indiana Christmas Tree Growers Association…
Social Issues
Reports from the Insurance Commissioner's office and the state Attorney General reveal an analysis of what they call "the true costs of health care" i…
Health and Wellness
The holiday season is filled with recipes passed down from years before, and feasting with family and friends. But think again before you have …
Environment
Connecticut lawmakers are reluctant to approve new emission standards that would require 90% cleaner emissions from internal-combustion engines and re…
Social Issues
Another controversial move in Florida's education system is a proposal to drop sociology, the study of social life and the causes and consequences of …