Wednesday, March 22, 2023
Every Missourian knows property values and property taxes have risen dramatically in the past 15 years, as well as the cost of rent.

State lawmakers are now looking at increasing what's known as the "circuit breaker" as well. The Missouri Property Tax Credit has not changed since 2008. It was designed to help low-income seniors and Missourians with disabilities, both homeowners and renters, stay in their homes longer.

House Bill 1351 would raise both the amount of tax credit and the income eligibility limit.

Juli Jordan, director of marketing and community engagement/wellness for the SeniorAge Area Agency on Aging, says the update is long overdue.

"The very people that this credit was designed for are being left out now, with inflation and rates going up; housing rates and renters' rates going up," Jordan contended. "It's leaving out those people who need it the most."

The maximum tax credit has been $750 for renters and $1,100 for homeowners since 2008. The bill would raise the maximum tax credit for renters to $1,055, and for homeowners to $1,550 in 2024, and includes an annual adjustment based on inflation. The income eligibility level would also increase and be adjusted annually based on inflation.

Jordan noted in 2021, the average credit was $602, and only Missourians earning less than $14,300 a year qualified for the full credit. She pointed to the challenges many seniors and people living with disabilities are facing, especially in light of inflation.

"Some seniors, they have to decide, 'Can I buy groceries, or am I going to pay my utility bill?' " Jordan observed. "Or even having to decide, 'Can I get my life-altering medications this month?' "

Jordan stressed increasing the "circuit breaker" limits would not impact the amount of tax money available for schools or other tax-dependent services. The bill is not currently on the Missouri House legislative calendar. It was introduced by Rep. Marlene Terry, D-St. Louis County.


get more stories like this via email
Social Issues
Human rights voices are calling attention to new North Dakota laws deemed hostile toward LGBTQ+ individuals, saying it is part of a movement led by …
Social Issues
In eastern Kentucky, advocacy groups are expanding summer learning opportunities for families. Isolation and learning loss plague many rural …
Social Issues
In 1968, Congress passed a law requiring the Food and Drug Administration to minimize people's exposure to wireless radiation, but the agency dropped …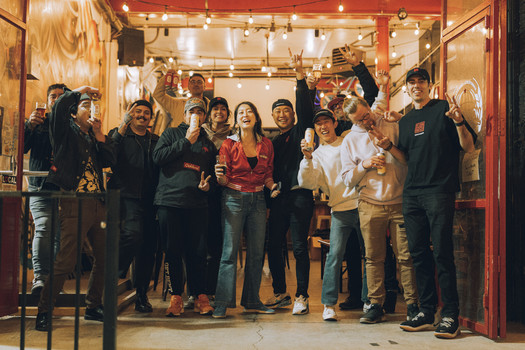 Social Issues
Traditional business lending is tight these days following a series of recent bank collapses but one program is helping small businesses grow…
Environment
The federal Pipeline and Hazardous Materials Safety Administration regulates carbon dioxide pipelines, and is holding a two-day conference in Des …
Environment
Nevadans will have the opportunity to learn more and weigh in on a proposed public lands rule that shifts the Bureau of Land Management's focus to pri…
Social Issues
In Tennessee and across the country, the rapidly growing Hispanic population made remarkable strides in college enrollment and educational attainment…
Social Issues
The moment Florida Governor Ron DeSantis signed a sweeping elections bill into law last week, several voter-advocacy groups filed lawsuits against it…