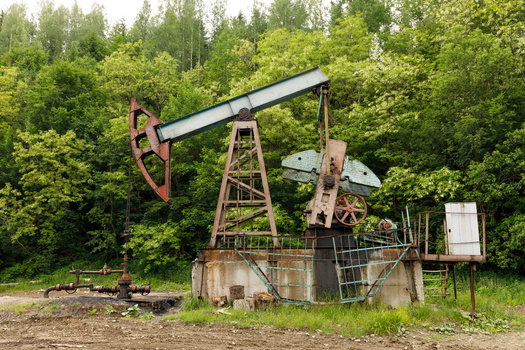 Environmentalists and citizens in New Mexico believe the state agency charged with overseeing oil and gas activity is not doing enough to enforce rules meant to crack down on polluters.

At a meeting last week, they challenged the Oil Conservation Division, pointing to a 16% increase in spills of drilling-related wastewater in 2022.

Sofia Jenkins-Nieto, spokesperson for Youth United for Climate Crisis Action, said it is not what was expected after stronger regulations were adopted in 2021.

"This law exists, and we're kind of wanting to hold industry accountable in some way or another," Jenkins-Nieto asserted. "We have a constitutional right to clean land, air and water."

During the presentation, the Oil Conservation Division said nearly 1,500 wastewater spills occurred in the state last year, an average of four per day. The state agency said in the past year, 74 notices were issued for various violations with $11 million in civil penalties being sought from offenders.

Melissa Troutman, climate and energy advocate for WildEarth Guardians, argued a more urgent response is needed to protect the health of those on the front lines.

"This is a pollution crisis," Troutman contended. "This is not something that should be, 'Oh, well, we'll get around to it when we can and when we have the resources.' This is something that should be addressed yesterday."

Elizabeth West, a resident of Santa Fe, told the hearing the sluggish process of cracking down on violators reminds her of a slow-motion train wreck.

"When things are not done, train wrecks happen," West pointed out. "It's too confusing to me to see why there isn't more traction about what's happening in our whole state."

Mary Burton Riseley, a fourth-generation New Mexican from Roswell, compared the oil and gas fields to a fictionalized landscape of devastation.

"Southeastern New Mexico now more resembles Mordor from the 'Lord of the Rings' than it does the plains of my childhood," Burton Riseley stated.


get more stories like this via email
Health and Wellness
Most people probably never give a second thought to their visits to the dentist, but not everyone can navigate this process with ease. People with …
Social Issues
Christmas is a little more than two weeks away, and toy drives around the country are in full swing. A North Dakota organizer shares some things to …
Social Issues
A federal judge in Nevada has dealt three tribal nations a legal setback in their efforts to stop what could be the construction of the country's larg…
Social Issues
Reports from the Insurance Commissioner's office and the state Attorney General reveal an analysis of what they call "the true costs of health care" i…
Health and Wellness
The holiday season is filled with recipes passed down from years before, and feasting with family and friends. But think again before you have …
Environment
Connecticut lawmakers are reluctant to approve new emission standards that would require 90% cleaner emissions from internal-combustion engines and re…
Social Issues
Another controversial move in Florida's education system is a proposal to drop sociology, the study of social life and the causes and consequences of …
Social Issues
There are at least three victims after a shooting incident that happened at the University of Nevada, Las Vegas campus on Wednesday. By afternoon…