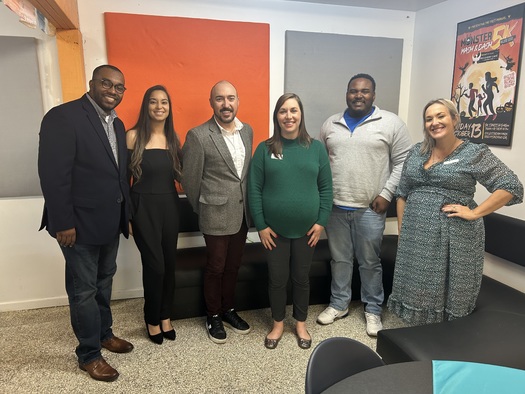 As the opioid epidemic continues to take its toll, a Virginia group is working to keep people safe.

The Virginia Harm Reduction Coalition in Roanoke has been working to provide residents in Virginia with training on how to use Narcan, a drug which slows and can reverse opioid overdose.

Data from the Commonwealth Fund show opioid deaths declined between 2021 and 2022, but are still above pre-pandemic levels.

Danny Clawson, executive director of the group, said new drugs on the street like xylazine can be difficult to tackle.

"The issue with xylazine is that it does not respond to the overdose reversal drug Narcan because it's not an opioid," Clawson explained. "Fentanyl and carfentanil are and all these other things that people talk about, those are opioids and Narcan works on the opioid receptor."

While the coalition is still developing a protocol for people overdosing on xylazine, they're advising volunteers to ensure the person is able to get oxygen. In April, the White House's Office of National Drug Control Policy declared fentanyl mixed with xylazine an emerging threat in the U.S.

Outside the drug landscape, Clawson noted there are other challenges for the people her group serves. Two of the biggest issues are a lack of housing and inadequate access to mental health care services.

"The vast majority of our participants that are using substances, illegal substances, are self-medicating," Clawson pointed out. "They have complex mental health needs, and it's just so hard to access stable, affordable mental health care that we aren't able to connect them to the services they need."

She added there is not enough support for them to be able to get on the right medication, which needs to be supervised by a clinician.

Gov. Glenn Youngkin's mental health plan aims to develop mobile treatment and crisis response services. Additional funding will be invested to reduce barriers to recovery and reentry for people dealing with fentanyl overdoses.


get more stories like this via email
Health and Wellness
Most people probably never give a second thought to their visits to the dentist, but not everyone can navigate this process with ease. People with …
Social Issues
Christmas is a little more than two weeks away, and toy drives around the country are in full swing. A North Dakota organizer shares some things to …
Social Issues
A federal judge in Nevada has dealt three tribal nations a legal setback in their efforts to stop what could be the construction of the country's larg…

Environment
Hoosiers could get their holiday trees from any of about 200 tree farms in the state, according to the Indiana Christmas Tree Growers Association…
Social Issues
Reports from the Insurance Commissioner's office and the state Attorney General reveal an analysis of what they call "the true costs of health care" i…
Health and Wellness
The holiday season is filled with recipes passed down from years before, and feasting with family and friends. But think again before you have …
Environment
Connecticut lawmakers are reluctant to approve new emission standards that would require 90% cleaner emissions from internal-combustion engines and re…
Social Issues
Another controversial move in Florida's education system is a proposal to drop sociology, the study of social life and the causes and consequences of …