Groups working to fight poverty in Alabama are urging state senators to approve a bill aimed at lowering food costs for families.

House Bill 479 proposes a gradual reduction in the state sales-and-use tax on grocery items from 4% to 2%, starting Sept. 1.

Carol Gundlach, senior policy analyst for the group Alabama Arise, emphasized the way Alabama taxes food products puts a disproportionate burden on lower- and middle-income working families.

She pointed out recent months of high inflation have made it an even more urgent issue.

"We estimate that people, just on the state sales tax alone, could buy an extra two weeks' worth of groceries if they were not paying the state sales tax for the groceries they do buy.," Gundlach reported.

Alabama, Mississippi and South Dakota are the only states still charging their full state sales tax rate on groceries, according to the Center on Budget and Policy Priorities.

Rep. Danny Garrett, R-Trussville, sponsored the bill, which has passed in the House and awaits a Senate vote.

Gundlach stressed although the measure would not entirely eliminate taxes on groceries, lowering them would be a positive step.

She acknowledged the challenge of completely eliminating taxes on food, since they're currently used to cover state education expenses. However, Gundlach's group thinks the bill presents an opportunity for Alabama lawmakers to responsibly reduce food taxes and explore alternative options for funding schools.

"So, we would like to either get rid of or reduce the federal income-tax deduction in such a way that if anybody gets that tax break, it's going to be the people who are kind-of middle income and need it the most," Gundlach explained.

Alabama is the only state allowing a full deduction for federal income taxes, which reduces taxes for the state's wealthiest population. Gundlach suggested eliminating the deduction could raise millions of dollars for public schools and replace the revenue from the current food tax, without imposing any additional tax burden on low- or middle-income residents.


Disclosure: Alabama Arise contributes to our fund for reporting on Budget Policy and Priorities, Health Issues, and Poverty Issues. If you would like to help support news in the public interest,
click here.
get more stories like this via email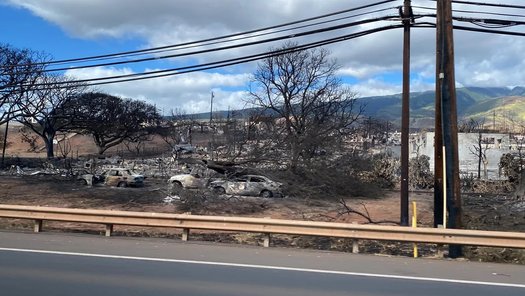 Social Issues
A California group formed after the firestorm that leveled the town of Paradise is stepping up to help Maui recover from its own disaster last month…
Social Issues
Skills for reducing violence are becoming essential in schools. At the beginning of the school year, students at a Washington state high school …
The age-old theory that opposites attract has been debunked. According to analysis of more than 130 traits in a study that included millions of …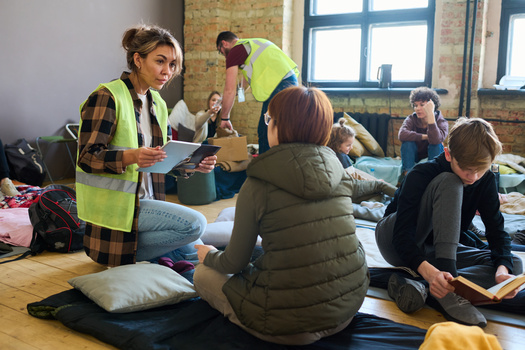 Social Issues
A new report questions New York City Mayor Eric Adams' latest budget proposal for dealing with the city's influx of over 110,000 migrants. The cost …
Social Issues
A federal judge has blocked a 2022 Arizona law that voting-rights advocates say would have made it harder for some Native Americans to vote. House …

Social Issues
Thousands of U.S. auto workers remain on strike, and the walkout is being felt in Minnesota. A rally was scheduled this morning in the Twin Cities …
Environment
If states like Minnesota are going to meet their climate goals, experts say younger workers will need to step into the roles to make it happen - like …
Health and Wellness
In rural Arkansas, access to healthcare can be a distant dream - literally - as almost 60 counties in the state do not have enough providers to serve …