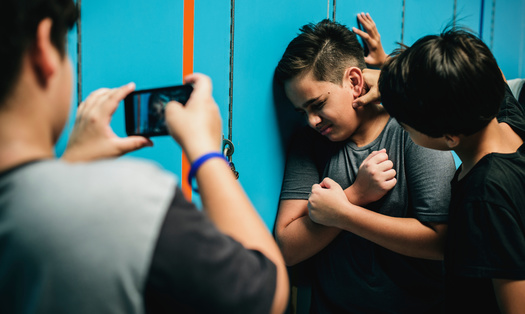 Defensores de los neoyorquinos con discapacidades expresan su preocupación por los casos de agresión sexual contra personas con discapacidades del desarrollo. Las cifras federales muestran que los casos de agresión sexual contra esta población aumentaron un 27 por ciento entre 2017 y 2019, y menos personas con discapacidades denuncian estos incidentes. La Dra. Sharon McLennon-Wier, del Center for Independence of the Disabled New York o "CIDNY" por sus siglas en inglés, señala que es posible que el delito no se denuncie porque la persona no sabe lo que sucedió, o podría no hablar. Ella piensa que las personas con discapacidades del desarrollo necesitan educación sobre salud y sexualidad, tanto como cualquier otro grupo de jóvenes.

"Todavía debe haber algún nivel de educación sobre salud, para que esos estudiantes puedan obtener el mismo tipo de información sobre el contacto apropiado y la comprensión de sus cuerpos; asegurándose de que tengan una buena higiene y entiendan como acudir al médico ante problemas," expresó también McLennon-Wier.

Una variedad de programas de educación sexual están diseñados en torno al nivel de capacidad intelectual de una persona. A McLennon-Wier también le gustaría ver policías mejor capacitados para ayudar a las personas con discapacidades del desarrollo a sentirse más cómodas para denunciar una agresión.

CIDNY cree que también debería haber un componente legislativo en este tema. Estados como Connecticut tienen leyes que ayudan a proteger a las personas con discapacidades de los perpetradores. McLennon-Wier describe lo que le gustaría ver para Nueva York.

"Si hay una agresión sexual a esta población que llega al nivel de la policía e investigación, como público, deberíamos saberlo, porque esta es la hija o el hijo de alguien que está siendo victimizado," enfatizó también la entrevistada.

El año pasado, la gobernadora Kathy Hochul firmó la Ley de Sobrevivientes Adultos, que permite a las personas presentar demandas contra sus abusadores por agresiones sexuales que ocurrieron cuando tenían más de 18 años. La ventana de un año expirará este noviembre.



Nota Aclaratoria: El Centro para la Independencia de los Discapacitados de Nueva York contribuye a nuestro fondo para informar sobre discapacidades. Si desea ayudar a respaldar noticias de interés público,
haga clic aquí.
get more stories like this via email
Environment
A recently signed law expands New York City's solar property tax abatement. This four year tax abatement allows for the construction of solar …
Health and Wellness
Advocates for mental health in Maine say the stigma of suicide often prevents those most at risk from getting the help they need. The CDC reports …
Cannabis is an emerging science in which students can make new discoveries and contributions. Wayne State University in Michigan has introduced an …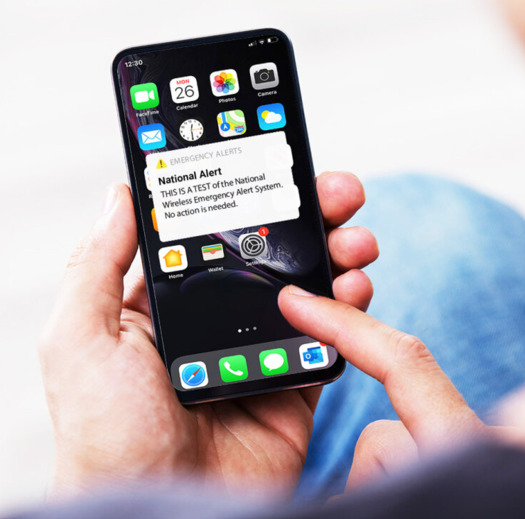 Environment
Cell phones around Wisconsin and the rest of the country will be buzzing this Wednesday afternoon for a test of the federal Emergency Alert System and…
Social Issues
As the U.S. navigates a prolonged housing crisis, a North Dakota organization is highlighting data showing significant homeownership disparities…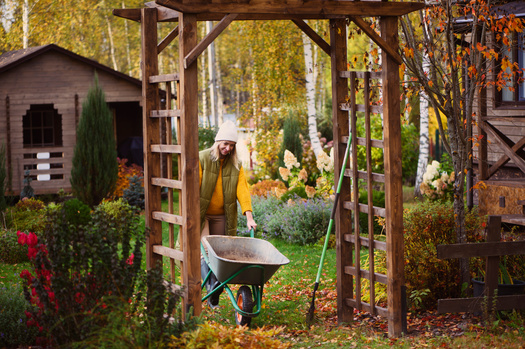 Environment
A new study finds the autumn chore of raking leaves could be a disservice to budding plant life. The National Wildlife Federation found fallen leaves …
Environment
As more companies embrace sustainable practices, businesses in North Carolina are leading the charge through innovative initiatives with funds from …
Environment
Volunteer water monitoring is gaining popularity in West Virginia, and could help assess the impact on regional water quality of projects like the …