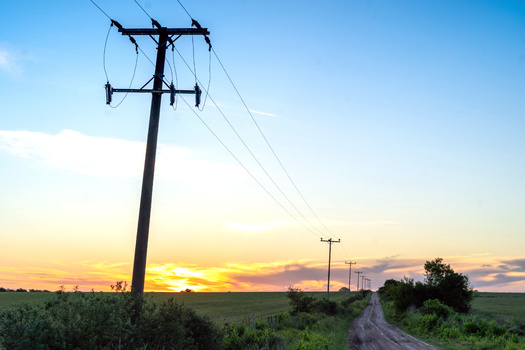 Thursday, August 24, 2023
Nebraskans may not have needed as much air conditioning this summer as have people in the Southwest, but so far 2023 is tied for the most 100-degree days in the past 10 years.

It means more A-C use and higher utility costs for many. As of May, nearly 20 million Americans were behind on their utility bills.

Britton Gabel, manager of advocacy solutions for Omaha Public Power, said its Energy Efficiency Assistance Program helps income-eligible homeowners qualify for up to $2,000 in home efficiency improvements. They must participate in a home energy audit, which he said often identifies five areas needing improvements.

"Insulation, LED retrofits -- meaning upgraded lighting -- rim-joist insulation and window and door sealing," Gabel outlined. "And the other things that come into play are old, inefficient appliances."

Gabel pointed out homeowners and single-home renters in their 13-county district with incomes of less than 200% of federal poverty guidelines, currently $60,000 for a family of four, are eligible.

As far as non-income-based incentives, he noted their rebates for installing heat pumps are extremely popular, as are smaller energy-saving incentives such as their Cool Smart and Smart Thermostat programs. Details about these and other incentive programs are available on the OPPD website, along with information about Inflation Reduction Act tax incentives.

The Nebraska Public Power District serves retail and wholesale customers in 84 of Nebraska's 93 counties and also gets a lot of interest in rebates for heat-pump installation.

Steve Zach, energy efficiency supervisor for the district, said they use about two-thirds of their incentive allotment. On a smaller scale, he noted their cooling system tune-up is very popular and includes a $30 credit.

"They'll check for things like filters; they'll check refrigerant levels and pressures, whether your outdoor unit is plugged by cotton, perhaps," Zach explained. "A lot of times those technicians can find things that help those units run much more efficiently in the future."

Nebraska Public Power's EnergyWise program includes incentives for homes, businesses, ag operations, lawn and garden and electric vehicles.

Zach considered the programs a "win-win-win."

"I think it lets our customers know that we are concerned about them," Zach emphasized. "That we are doing these things because it's in their best interest, and as well as in ours, and as well as in the best interest of the environment."

At EnergyWisenebraska.com, customers can explore energy conservation incentives offered by Nebraska Public Power as well as 18 other Nebraska power utilities.


get more stories like this via email
Social Issues
California tribes are headed to the White House Tribal Nations Summit tomorrow, where they will ask Congress and the Biden administration to create …
Environment
A new report shows Maine is exceeding the home-heating goals set forth in its ambitious four-year climate plan to reduce greenhouse-gas emissions…
Social Issues
By India Gardener / Broadcast version by Nadia Ramlagan reporting for the Kent State-Ohio News Connection Collaboration. According to Attorney …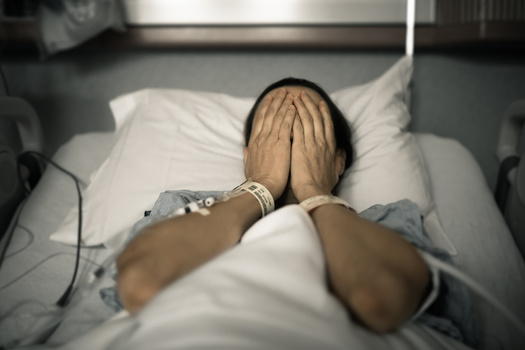 Social Issues
It's estimated that one in three Kentuckians struggles to pay medical bills, and the issue continues to be a driving factor in personal bankruptcy …
Social Issues
Senate lawmakers are soon expected to vote on the Modernizing Opioid Treatment Access Act, legislation introduced this year by Republican Sen…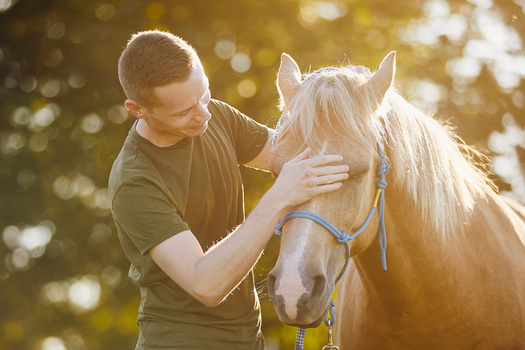 Health and Wellness
A new program in Utah wants to help first responders learn to recognize and work through their traumatic life events through horsemanship. This …
Health and Wellness
A coalition of Nevada groups is behind a statewide effort to make Nevada an Employment First state. That would align the state with a U.S. Labor …
Social Issues
Government accountability groups want increased transparency in New York criminal court decisions. This comes after a new report finds only 6% of …