CO Small Businesses Support "All of the Above" Energy Policy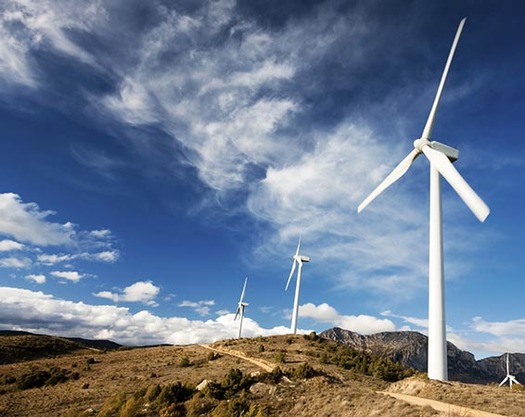 DENVER - A clean-energy economy is essential - but so are Colorado's natural attributes, according to a new survey of Colorado small-business owners.

The survey was conducted by the nonprofit Small Business Majority, whose founder and chief executive, John Arensmeyer, says more than half of all business owners said access to public lands is why they settled in Colorado.

"The statistics make it clear that Colorado's small businesses want to do business in the state - for a very significant part - because of the state's natural assets."

Two-thirds of respondents favor President Obama's "all of the above" approach to energy development - meaning solar, wind, natural fuels, oil and coal. More than half of respondents said the policy would be even more appealing if it protects public lands and creates new monuments and parks.

John Land Le Coq, founder of Fish Pond, an outdoor outfitter and supplier, says his company just consolidated all of its business in the Denver area because of Colorado's open space and land.

"The best place in the country was here in Colorado. There's a lot of outdoor recreational companies, product manufacturers. The employee base and people who have been drawn here because of the employment opportunities on a freelance basis. We can tap into that."

Terry Monley co-owns Denver's Gate City Moving, a family-owned business which was started after her husband, a long-distance trucker, saw people moving into the state - and staying because they enjoy the public lands.

"It is a huge draw to the state. Nobody else, I don't think, could manage it as well as our institutions do. So, we want to see that aspect of Colorado be handled properly."

She's not alone. Nearly all respondents said they felt public lands are important to maintaining Colorado's economy and keeping it strong. The results cut across party lines and business types; most respondents don't have businesses that directly benefit from public lands.

The survey results are online at smallbusinessmajority.org.
Kathleen Ryan, Public News Service - CO