A One-Week Challenge: Step Away From the Screen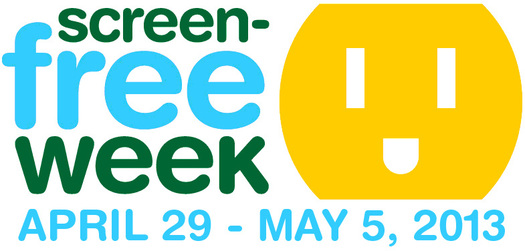 GRAPHIC: Children and adults are being urged to take a technology break for one week, starting Apr. 29. Courtesy CCFC.
April 29, 2013
LITTLE ROCK, Ark. - Gone are the days of "free-range children" who race outside to play after school. But this week, the idea is to get them to try it, and to spend time interacting with friends and family. "Screen-Free Week" is an annual effort by children's advocates to pry kids away from TV and video games, however briefly.

Dr. Susan Linn is director of the Campaign for a Commercial Free Childhood. When her group began hosting what was then "TV Turnoff Week" three years ago, she said, they changed the name because TV isn't the only "bad guy."

"It's not even that screens are necessarily 'bad guys,' except for babies - but it's just that there's too much of them in our lives and way too much of them in children's lives, and it's important to take a break," said Linn.

When the American Academy of Pediatrics recommends that children under two have no screen time, what's a modern parent to do? Cheryl Wright, an early childhood expert and associate professor in the Department of Family and Consumer Studies at the University of Utah, explained the reason for the concern.

"The research supports the fact that kids that spend too much screen time have some developmental delays," she pointed out. "And it can be quite engaging - but it can have some consequences to it."

Wright says parents and caregivers who aren't sure how to keep kids occupied without movies and video games should think about satisfying their senses, whether it's at a park or museum, or cooking a meal together.

"Technology hasn't advanced so much that it's all-sensory: you can't smell technology, you can't taste technology. You can't really feel technology," she noted. "And so, sensory experiences are real important for brain development."

The Campaign for a Commercial Free Childhood cites studies that show that on average, some preschoolers spend 32 hours a week in front of screens.

Adults are also encouraged to take the "Screen-Free Week" pledge to swear off TV and DVDs for a week, and only use that laptop or smartphone when it's required for work. Of course, you have to look online to get the pledge - but then, step away from the screen until May 5.

More information is online at CommercialFreeChildhood.org.