Tomblin Says Medicaid Expansion Healthy for WV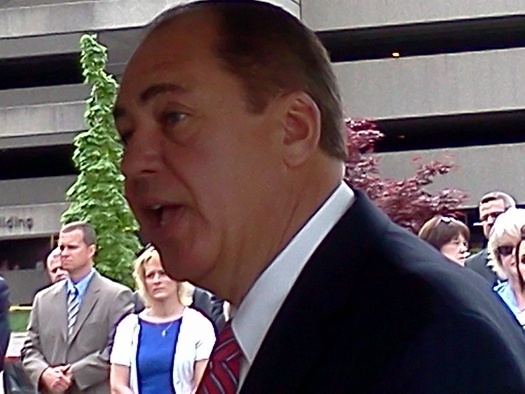 Governor Earl Ray Tomblin has announced that the state will expand the state's Medicaid program, an option under the 2010 healthcare reform law. Photo by Dan Heyman.
May 3, 2013
CHARLESTON, W.Va. – Gov. Earl Ray Tomblin says West Virginia will expand its Medicaid program, an option under the 2010 healthcare reform.

Tomblin says expanding the program to cover families up to one and a third times the poverty level will cover more than 90,000 of the state's working poor and uninsured.

Although critics worry about expanding an already large government program, Tomblin says the state has crunched the numbers and found them positive in many ways.

"This expansion has the potential to provide meaningful improvements to the health of our citizens," he says, "open the door to more economic development and lessen the cost of healthcare as a whole."

Starting next year, the Medicaid program will be open to a family of four with an income under $33,000.

The governor's office estimates that over the first decade expansion will cost the state somewhat less than $400 million, but bring more than $5 billion in federal funding.

He says not taking advantage of that would result in real losses for West Virginia.

"Our tax dollars would pour into other states that do expand," he maintains. "Our businesses would be subject to additional taxes and our hospitals would lose significant financial resources."

Some fear the federal government might not fulfill the generous funding promises made in the healthcare reform.

But Sen. Jay Rockefeller of West Virginia says Congress will stand behind them.

"Why would a governor necessarily believe what the Congress says?" he admits. "But we're not going to fold on that one. This is a commitment to the American public."

The governor says the state should be able to cover much of the cost of expansion though savings in uncompensated and emergency room care.

Rockefeller says by making the healthcare system more efficient, expansion will more than pay for itself.

"That's the crazy thing about all of it," he says. "When you really do the numbers, it ends up saving money. Now, I know that's not credible, but it is true."



Dan Heyman, Public News Service - WV