Rolling the Dice on Lives: Wrongful Prosecutions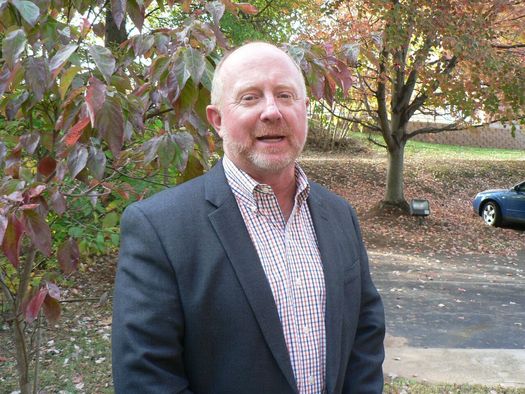 PHOTO: Jerry Anderson was wrongfully prosecuted in the death of his wife in Caldwell County. He is among dozens of people featured in a new report highlighting the impact and costs of wrongful capital prosecutions in North Carolina. Photo courtesy Center for Death Penalty Ligation.
June 23, 2015
DURHAM, N.C. – Over the last 25 years, dozens of people have been wrongfully prosecuted for capital murder in North Carolina, spending a combined 112 years in prison.

That figure is according to a new report from the Center for Death Penalty Litigation, which highlights the devastating impact on the lives of the defendants.

The death penalty trial of Jerry Anderson in Caldwell County is among those featured in the report. Arrested for the murder of his wife, Anderson spent 18 months in jail – but he says there was no credible evidence connecting him to the crime and investigators bullied him.

"I was offered a plea bargain. I turned it down," he says. "Everybody says 'Well that's an easy decision. If you're innocent you turn it down.' Well, when they're going to kill you it's not that easy. And statistics show that the majority of people will be convicted so that's a pretty big set of dice to roll."

Anderson's trial ended in a hung jury with prosecutors dropping the charges.

The report found errors or misconduct were a factor in many of the cases listed, and acknowledges mistakes do occur in which innocent people are swept up into investigations. According to the findings, a total of 56 people were capitally prosecuted in North Carolina despite evidence too weak to prove their guilt.

Former North Carolina Supreme Court Justice and former prosecutor Bob Orr says more resources are needed to properly investigate cases and ensure the rights of those who are charged. He says taking the death penalty off the table would simplify things.

"The ability to impose punishment becomes less complicated and less expensive," he says. "And you eliminate the risk of putting somebody to death who ultimately turns out to be innocent, which is the ultimate miscarriage of justice."

After his trial, Anderson was homeless and unemployed, but he says he's a survivor. He contends the criminal justice system is not about seeking the truth, but rather about each side trying to win, sometimes in spite of the evidence.

"You'll never pass a law to force integrity. I don't believe it's possible," says Anderson. "You've got to have accountability in any system. Prosecutors that are caught doing wrong and detectives that are caught doing wrong have to be held responsible. Until that happens not a lot is going to change."

According to the report, North Carolina spent almost $2.5 million in defense costs to pursue failed capital cases, which could have been saved had the death penalty not been sought.