Closing Door Can Buy Valuable Time During a Fire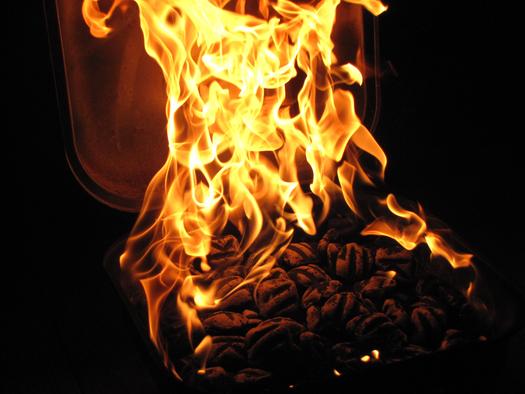 The state Fire Marshal's Office is reminding Tennesseans about the importance of shutting doors in the event of a house fire. Photo credit: Greyerbaby/Morguefile.
August 13, 2015
NASHVILLE, Tenn. – "Close the door." It's an instruction many of us heard countless times from our parents, and now the state Fire Marshal's Office is reminding Tennesseans that closing a door during a house fire is one of the best things you can do to stop a fire from spreading.

Claire Marsalis, state community risk reduction coordinator for the Fire Marshal's office, says aside from reducing damage to your home, seconds count when it comes to survival.

"It's all about buying you time," she says. "If that door can stop the spread of smoke and flames and allow you more time to escape, time is crucial in a fire. It just moves so very fast."

A closed door will help deprive a fire of the oxygen it needs to grow. Marsalis adds that if you're unable to escape a building that is on fire, closing all doors between you and the fire will give rescuers more time to get to you.

In addition to closing doors in the event of a fire, Marsalis says it's a good idea to make a habit out of sleeping with the bedroom doors closed in case a fire starts at night.

"Because that barrier is there, it's good to get in the habit," she says. "Keeping bedroom doors closed at night can be a barrier to smoke and flames should a fire erupt during the night when you're sleeping."

The state Fire Marshal's office also reminds residents of the importance of checking the batteries in home smoke detectors, and having a fire extinguisher handy in case of a small fire.