Hearing in Kentucky on New Coal Mining Pollution Rules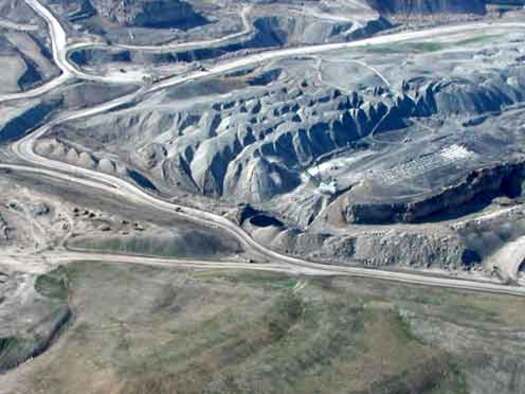 New federal regulations on pollution from surface mining, known as the Stream Protection Rule, are the focus of a public hearing tonight in Lexington. Credit: Vivian Stockman. Flyover courtesy SouthWings.
September 3, 2015
LEXINGTON, Ky. – The federal Office of Surface Mining Reclamation and Enforcement will hold a public hearing in Lexington tonight about a proposed rule to determine how water pollution from mining operations is tested, regulated, controlled and enforced.

Teri Blanton, a member of the grassroots organization Kentuckians for the Commonwealth, says not enough has been done to protect Kentucky's 92,000 miles of streams in the past – and her group would like to see a stronger rule.

"The most important thing out of all of this is enforcement," she says. "Will our state actually enforce these new rules? We can only hope that it lives up to its name, Stream Protection Rule."

Hank Graddy, who chairs the Sierra Club Cumberland Chapter's water committee, says while the proposed rule is not as protective as the Sierra Club would like, it does take significant steps to better protect streams, fish and wildlife from the adverse impacts of surface mining. In particular, Graddy cites the new focus on "material damage" outside of a permit area.

"This has been a great failure of the existing program, and it allowed mining operations to basically ignore the impact they would have off-site, or downstream," he says. "That led to the loss of over 1,000 miles of streams in Appalachia."

According to Graddy, the Stream Protection Rule would require collection of pre-mining data and adequate stream restoration. The National Mining Association calls the regulations "costly and unnecessary," and has urged Congress to block the rule claiming it will cause job losses.

Graddy says the coal industry has never wanted to acknowledge the adverse environmental impacts of mining.

"Over the years we've tried to hold the industry to their promise of stewardship, and they always fight," he says. "They don't want to be held to the promise that they will take care of the land."

The hearing is scheduled from 5 to 9 p.m. at the Lexington Civic Center.

Tonight's hearing is one of six being held across the country this month, with additional meetings scheduled for Denver, St. Louis, Pittsburgh, Big Stone Gap, Va. and Charleston, W.Va.