Colorado Ballot-Initiative Season in Full Swing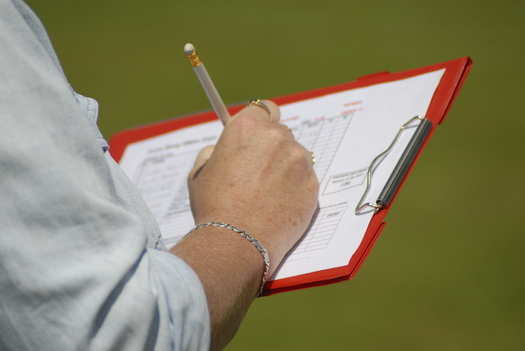 So far, 24 ballot initiatives have been approved by the Colorado Supreme Court. (Russell Du parcq/iStockphoto)
June 3, 2016
DENVER - Warmer days have arrived in Colorado, and that means signature-gatherers are working the sidewalks and parking lots, trying to get proposals on liquor sales, fracking, the minimum wage and more onto the November ballot.

Gerry Cummins, director of voter services for the League of Women Voters of Colorado, says while some petitions mean exactly what they say, the devil is frequently in the details.

"Not that I want everybody to read the full text, but they need to have some broad idea of what the content is about," Cummins says. "They often think that, 'Well this just puts it on the ballot, I can vote against it later.' I would hope a little more thought would go into that."

She says some initiatives can result in expensive, if unintended, consequences.

Cummins points to Amendment 64 to legalize marijuana, which promised large tax revenues for schools but created significant startup costs when the state had to create wide-reaching regulations from scratch.

Cummins advises citizens to work with their state lawmakers to affect legislation instead of making an end-run to the constitution. But she admits sometimes the ballot process is necessary, and notes the League has endorsed a single-payer health-care proposal because it wouldn't work without an exemption from TABOR.

So far, 24 ballot initiatives have been approved by the Colorado Supreme Court.

"The voter gets ballot fatigue," Cummins says. "They're so overwhelmed with everything they have to vote on, it's like having to take a political science course every October before they vote, if they want to get familiar with all the issues."

Ballot initiative fatigue may be spreading.

"Think before you ink," a slogan created by the League is now part of a public relations campaign to keep anti-fracking proposals off the ballot, and a group called Raise the Bar is pushing a proposal to make it harder to put future initiatives on Colorado ballots.