State Workers Get Notice of Potential Layoffs as Budget Talks Continue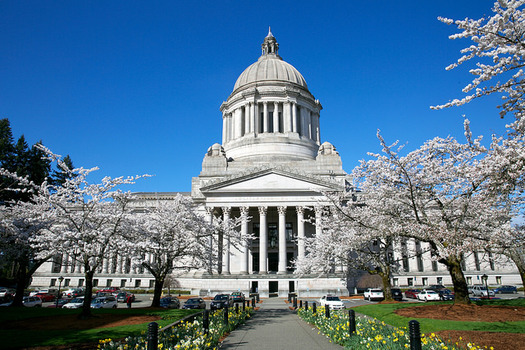 State lawmakers have started their second special session in Olympia. (Washington State House Republicans)
May 26, 2017
OLYMPIA, Wash. – The seemingly never-ending budget talks in Olympia have become much more dire for thousands of the state's employees.

Friday, the state budget office formally notified AFSCME, the union that represents Washington state employees, that workers could be temporarily laid off if a compromise isn't reached by July 1. Some employees received notice of potential layoffs earlier in the week.

Tim Welch, the director of public affairs for the Washington Federation of State Employees, says the notifications hurt morale and the uncertainty hurts state agencies' ability to plan for the future.

"How do you fight wildfires in the summer?" he asks. "How do you keep highways clear during summer traveling months? How do you prepare for what happens after July 1? Will there be a budget? Will there not be a budget?"

State lawmakers entered a second special session this week. If lawmakers don't come to an agreement by the end of June, there will be a government shutdown. The agreement also must satisfy the state Supreme Court's mandate to come up with a funding model for Washington's schools.

Democrats, who control the House, want to increase taxes on polluters through a carbon tax and originally wanted to increase the capital gains tax. But, Gov. Jay Inslee took that option off the table.

Republicans, who control the Senate, want to raise property taxes in cities such as Seattle and lower them in rural parts of the state. Senate Republicans also want to make cuts to state government and have so far rejected state employees' new contracts.

Welch says funding schools is clearly the priority, but school children would be undermined by cuts in other places.

"What good is it to have their education funded if they're homeless or if they're hungry and there aren't the services there to provide those services as well?" he poses. "We got to do it all, and we got to do it smartly, but we got to find the revenue and we can't cut our way out of this."

The state employees' contract provides a six-percent raise over the next two years to help with retention and recruitment.

Welch notes the irony of a recent decision to increase state lawmakers' pay by four percent, even as state employees get notices that they might be laid off.