With Push from 4th Graders, Idaho City Wins Water Conservation Award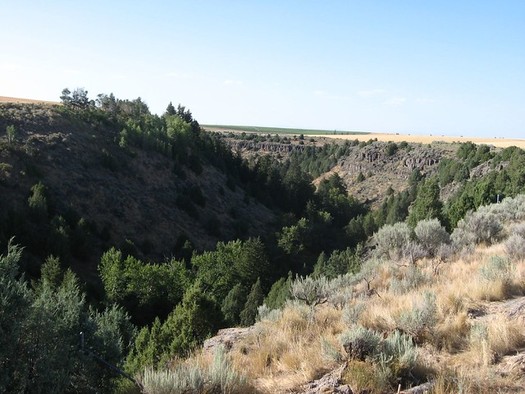 The area where Rexburg is located is classified as desert because of its scant rainfall. (Ken Lund/Flickr)
August 22, 2019
REXBURG, Idaho – A city in southeast Idaho on Thursday is being honored for its water conservation efforts.

Rexburg has won the annual Wyland National Mayor's Challenge for Water Conservation after residents pledged in April to reduce their water use by 42 million gallons over the next year.

Fourth-grade students spearheaded the water conservation movement after learning how plants adapt to their local climate and finding out that their city is located in a desert.

At the same time, Mayor Jerry Merrill heard about this challenge.

"They were studying water conservation and how planting water-wise plants could help save water and things like that," Merrill relates. "So they came and did a little presentation to us that was interesting and I thought, 'Well, this could really go hand-in-hand together and work well together.' "

A ceremony for the honor is taking place at Madison Middle School at 10:30 a.m.

Rexburg also is the winner of the competition's grand prize, a hybrid Toyota Highlander, which the town is presenting to the local DARE program.

Robert Wyland is a painter known for his large murals of sea life.

Steve Creech, president of the Wyland, says the most pressing water issue for Idaho is from agricultural use. He notes that roughly 80% of the country's water use is from agriculture or landscaping.

"But Idaho is unique because of its aquifer, and as the population in this state grows, the aquifer is being drawn down faster than it can be recharged," he points out.

Merrill hopes Rexburg residents keep up their water conservation efforts.

"We're really trying to encourage people now to stick with those pledges that they made and try to find ways to conserve water and use our water wisely because it's one of our most precious resources," he states.